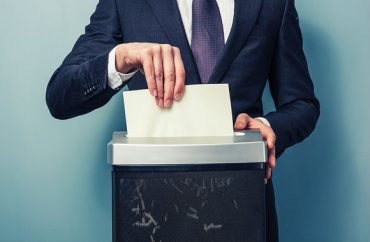 'Check your privilege' by consulting this guide
The University of San Francisco is trying to hide the identity of the library staffer who created its "White Privilege Resource Guide."
The guide was created following the launch of the school's ongoing "Check Your Privilege" campaign in 2014, which seeks to "raise critical awareness of the institutional oppression often seen in the United States."
The College Fix noticed the webpage for the original USF guide had been updated earlier this month and reached out to university media relations to ask about any revisions. (The content appears to be the same, but the formatting is slightly different.)
The same day, the credit at the bottom of the page – "Compiled by the USF Education Librarian" – was removed.
That credit had linked to the still-live staff page for Amy Gilgan, a reference librarian who says her professional interests include "decolonizing information literacy" and "learning what it means to be a white ally in a multiracial classroom."
White people too 'fragile' to handle 'constructive engagement'
"Becoming aware of privilege should not be viewed as a burden or a source of guilt," the resource guide says, "but rather, an opportunity to learn and be responsible so that we may work toward a more just and inclusive world."
The guide encourages students to explore topics including the definition of white privilege, "The Evolution of Whiteness" and how to "Push Back Against Privilege" by checking out a panoply of books and academic journal articles.
One of the most notable articles in the guide is "White Fragility" by Robin DiAngelo, a lecturer at the University of Washington who has worked for over 20 years in the field of racial and social justice.
"White Fragility" argues that white people live in a state of psychological fragility and that stress for white people can be triggered by a number of things, such as seeing "a person of color in a position of leadership," and being told that "access [to resources] is unequal between racial groups."
MORE: Campus posters tell Christians to 'check your privilege'
These triggers can cause "intolerable" stress for white people, DiAngelo argues, because white people haven't had the ability to develop the "skills" and the "stamina" to allow for "constructive engagement across racial divides."
Thus, DiAngelo argues that white people must "build the stamina" to engage in anti-racism debates, or else they risk not doing anything to combat the "perpetual cycle that keeps racism in place."
Another notable article is "White Privilege: Unpacking the Invisible Knapsack," which argues that white privilege includes not being targeted by the IRS and being able to purchase "flesh" colored bandages at the grocery store.
Other readings include "How White People Can Work for Racial Justice" and "Understanding White Privilege."
Students are also encouraged to check out a number of conferences including the National Conference on Race and Ethnicity and the White Privilege Conference, whose most recent conference was dedicated to "deconstructing the culture of white supremacy and privilege."
The resource guide is one of many social justice-themed guides the Jesuit school has created. Others encourage students to learn about housing rights in the Bay Area and resisting "police violence."
Neither the University of San Francisco nor Gilgan, the guide's creator, responded to multiple requests for comment from The College Fix.
MORE: 'Distinguished scholar' teaches you about 'racial illiteracy' of whites
MORE: Christian colleges buying into 'white privilege' distort the gospel
Like The College Fix on Facebook / Follow us on Twitter
IMAGE: Lolostock/Shutterstock