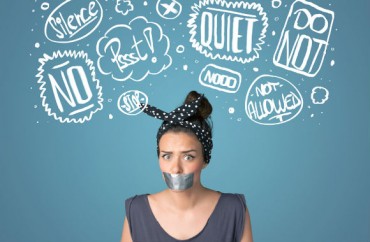 A two-day workshop series held recently at the University of Illinois at Chicago asked participants to watch what they say and choose their words carefully in order to make the campus more "inclusive."
The workshops were part of a diversity and inclusion campaign called "Words Matter" that promotes "awareness of and intellectual engagement with the power of language."
The workshops were held last week in conjunction with the College of Dentistry, and throughout the previous school year, workshops were also hosted with the Office of Nursing and the university's Daley Library.
"Words Matter! is designed and presented by the UIC Office of Diversity to raise awareness about the power of language as well as offer opportunities for UIC to engage with the concept of inclusive language and its connection to identities, inequality, and power," the university's website states.
During the workshops, officials screened videos about campus inclusivity, passed out related literature, and asked participants to discuss "strategies for change," the event's website states.

MORE: University distributes seven-page speech guide
A slideshow on the Words Matter website displays several words that apparently have been deemed non-inclusive, such as "ghetto," "illegal alien," "crazy" and "insane."
The slideshow also makes reference to phrases that assume gender, or ask "Where are you really from?" and "What's your real name?"
In an email to The College Fix, a spokesperson with the University of Illinois at Chicago's Office of Diversity stated the workshops are "not focused on instructing participants on specific words that are problematic and other words that are not."
"[The workshops are] focused on increasing awareness of the power of word choice and considering the impact our language has on others, particularly when the words we choose may inadvertently amplify differences," the official stated.
In addition, the slideshow serves as a marketing tool and does not intend to portray the displayed words as problematic, the official added.
MORE: Public university spends $16K on campaign to warn students to watch what they say
Like The College Fix on Facebook / Follow us on Twitter
MAIN IMAGE: Shutterstock; Inside, UIC