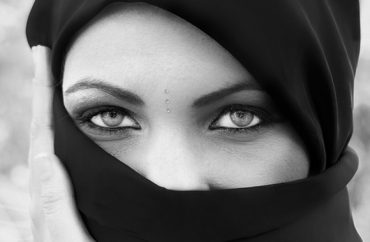 The University of Kansas maintains a women's-only lunchroom that's largely utilized by Muslim students, a venue billed as a "safe place" for them.
"It is mainly used by Muslim women because it allows them a space to remove [their] hijabs and eat," said Abdoulie Njai, KU Student Senate director of diversity and inclusion, in an email last week to The College Fix.
The room, open on weekdays from noon to 1 p.m. in the public university's Office of Multicultural Affairs, is open to all female students — but in particular it allows female Muslim students to eat in a segregated, private area.
The lunchroom debuted a year ago. A campus spokesperson confirmed to The College Fix that it's still in use today but declined to comment further.
According to Njai, "it has become very popular and many students utilize the space."
Njai added it's something of a "safe place" for them.
"Prior to me becoming Director of Diversity and Inclusion, Omar Rana, our last Director of Diversity and Inclusion worked very closely with international students. He was informed that international students who wore hijabs were being forced to leave campus because there was no place on campus where they could eat," he told The Fix. "Omar collaborated with Precious Porras the Director of the Office of Multicultural Affairs and they decided to transform one of their rooms into the women's lunch room to create a safe place for these students to eat."
When the lunchroom debuted in February 2016, an article in the campus newspaper The University Daily Kansan also quoted Rana as calling it a place "mainly for women on campus who require a safe space to eat lunch due to religious attire that cannot be removed in public."
"One thing that they mentioned is that they didn't really have a place to go for lunch hours," Rana said at the time. "They can't really eat in the union because they would have to take off their burqa or niqab, which they can't do, or they would have to eat under it, which isn't always the most comfortable."
A member of the KU Muslim Student Association, Zoya Khan, also told the campus newspaper that "it's about creating a safe space for Muslim women on campus, and I think that's really allowing for that."
"I think it's creating an environment of inclusivity and acceptance. We are part of the KU community and KU is allowing for us to feel comfortable."
MORE: Meditation rooms or makeshift mosque? U. of Iowa prayer spaces draw scrutiny, criticism
MORE: German univ. closes interfaith room after Muslim students turn it into mosque, segregate women
Like The College Fix on Facebook / Follow us on Twitter
IMAGE: Shutterstock