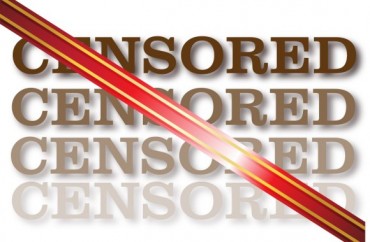 Here we go again.
After meeting with around two dozen (black) students, University of Kentucky President Eli Capilouto has decided to "cover a campus mural from 1934 that shows scenes from state history, including black workers in a tobacco field and a Native American with a tomahawk."
Capilouto acknowledged that the work is a "product […] of the artist and her times," but said "it is a point of deeply held concern for the two dozen Black and African American students …"
CBS affiliate WKYT reports that the move comes two weeks after Capilouto hosted a sit down with two dozen black students — undergraduate, graduate and professional students — who detailed the emotions stirred up by the mural.

The mural, Capilouto said in a statement, is an "artistic presentation of contrasts and contradictions" but he acknowledged the hurt it caused some students, WKYT reports.

"[…] we are left today with the task of confronting the unsettling questions it raises for our sense of community," [Capilouto] said.

Students from University of Kentucky posted several tweets about microaggresions [sic] they have encountered on campus, including the mural at Memorial Hall …

Capilouto says he'll have the Memorial Hall fresco shrouded until a more permanent solution is found. The mural was painted directly into the plaster, making its removal difficult. He says an explanation of the cover will be placed nearby.
Back in 2006 the UK student government voted to get rid of the mural, but the-then president said the work "was an important historical and artistic artifact."
Like The College Fix on Facebook / Follow us on Twitter
IMAGE: Shutterstock