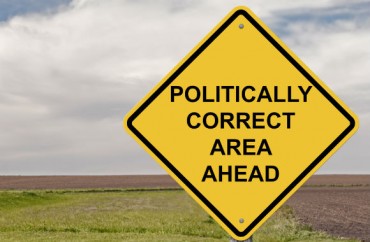 The School of Oriental and African Studies (SOAS) student union at the University of London is demanding that philosophers Plato, Descartes, and Kant should be — mostly — supplanted by those from Asia and Africa.
According to The Independent, part of the union's new year priorities is to "address the structural and epistemological legacy of colonialism within our university."
"If white philosophers were required," one of the union's goals reads, "their work should be taught from a 'critical standpoint', to acknowledge the colonial context in which many of their works were written."
The group Black British Academics' Deborah Gabriel said "Teaching is often based on very narrow criteria and often tends to be eurocentric. These students are calling on scholars to meet the criteria of their role to teach from different cultural contexts, it's something we all should be doing more of."
However, [Gabriel] also said decolonising doesn't necessarily equate to removing the problematic.

"I don't believe that necessitates removing white scholars because not all white scholars espouse ideas that are narrow in context, a lot of them do engage in anti-racist teaching. Academia often draws on series that are decades old, which is what people often find problematic," she said.

"If you remove that kind of content from the curriculum, how are you going to critique it? That is what changes attitudes and thinking by looking at past theories and how they have evolved, and looking at what is considered progressive and acceptable now."

The SOAS "educational priorities" came amid growing calls from students across the UK to rid British universities of associations with colonialism.
The Daily Mail notes the student responsible for the "Decolonising SOAS" statement in the union's Educational Priorities, Ali Habib, is an admirer of Marxist philosopher Frantz Fanon, author of the "seminal work of revolutionary anti-colonialism" The Wretched Of The Earth.
On Friday, philosopher Sir Roger Scruton responded to the union's demands saying "This suggests ignorance and a determination not to overcome that ignorance. You can't rule out a whole area of intellectual endeavour without having investigated it and clearly they haven't investigated what they mean by white philosophy."
Sir Anthony Seldon, vice-chancellor of Buckingham University added 'There is a real danger political correctness is getting out of control. We need to understand the world as it was and not to rewrite history as some might like it to have been."
The SOAS is Europe's largest institution dedicated to African, Asian, and Middle East studies.
Read the full Independent and Daily Mail pieces.
MORE: Science should be 'scratched' — because 'colonization and racism'
MORE: Because Eurocentrism, univ. hires social justice expert to help lead campus
MORE: Philosophy prof says homosexuality 'disability,' Christian conf. condemns him
Like The College Fix on Facebook / Follow us on Twitter
IMAGE: Shutterstock