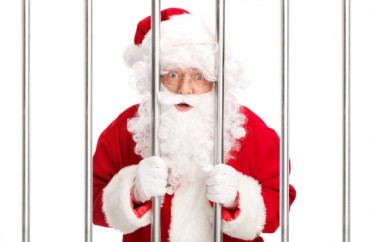 Memo points readers to 'Bias Incident Website' to lodge complaints 
A memo provided to some University of Minnesota community members at a recent event dedicated to discussing how to make the holiday season on campus more inclusive warns against Santa, Christmas trees, wrapped gifts and the colors "red and green," calling them "not appropriate."
The recommendations were circulated at a recent "Dean's Dialogues" event hosted by the College of Food, Agricultural and Natural Resource Sciences focused on "respecting religious diversity."
The "Religious Diversity and Holidays" memo lists about a dozen separate items it says should not be used, asserting they represent "religious iconography."
The items, which the document describes as "not appropriate," include bows, bells, depictions of Santa Claus, Christmas trees, wrapped gifts, nativity scenes, the star of Bethlehem, dreidels, angels and doves. Also included are decorations themed around the colors of red and green or blue and white.
The U of M (@UMNews) shared this letter with some faculty and student employees this week The colors red & green, blue & white/silver are verboten during the "winter celebration" period. Images of Santa, wrapped gifts, and bells are also deemed "religious iconography." #BahHumbug pic.twitter.com/sxzqDXLLqY

— Jon Miltimore (@miltimore79) December 14, 2017
"Red and green are representative of the Christian tradition as blue and white/silver are for Jewish Hanukkah that is also celebrated at this time of year," the document states.
Those on campus can put up religious decorations "in their own personal space if it does not have a meaningful public function," the memo states. Though, it adds such decor should not be put up in public spaces such as reception areas and kitchens.
The document was first reported on by Intellectual Takeout, a media nonprofit based in Minnesota. The organization received a copy of the memo from a University of Minnesota employee.
Reached for comment by The College Fix, University of Minnesota spokeswoman Emma Bauer called the memo a "conversation piece to facilitate dialogue" at the inclusion event.
"It was not distributed broadly to [College of Food, Agricultural and Natural Resource Sciences] employees. It does not reflect current University of Minnesota, EOAA (Office of Equal Opportunity and Affirmative Action) or CFANS official guidance," Bauer said.
Jon Miltimore, senior editor for Intellectual Takeout and author of its article on the document, told The College Fix he's glad to hear the university is distancing itself from the memo.
"But I'd be interested in how such a document was created, approved, and disseminated to department staff in the first place," he said.
In addition to the recommendations on decorations, the "Religious Diversity and Holidays" document encourages campus holiday parties remain "neutral-themed," by employing titles like "winter celebration."
With that in mind, the document also says such celebrations should avoid any music, decorations, food or invitations that have ties with a certain religion. The office of Equal Opportunity and Affirmative Action stated that it would provide "additional support and problem solving" for any employees who reached out against "inappropriate religious celebrations" in the workplace.
The memo even points readers to lodge a complaint using the "Bias Incident Website."
The University of Minnesota is not the first public university to establish directives regarding Christmas celebrations. In 2015, the Office of Diversity and Inclusion at the University of Tennessee developed a list of "best practices" that to community members to "ensure your holiday party is not a Christmas party in disguise."
MORE: University says 'ensure your holiday party is not a Christmas party in disguise'
IMAGE: Shutterstock
Like The College Fix on Facebook / Follow us on Twitter