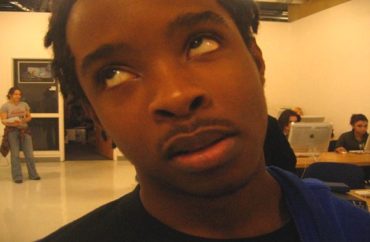 Over this past July 4 weekend, hundreds of Ann Arbor, Michigan locals marched at the UM's Diag to demand the impeachment of President Trump. Many University of Michigan students participated.
It appears the main basis by which the protesters would impeach Mr. Trump is violation(s) of the Constitution's emoluments clause — Article 1, Section 9 — specifically that the president has maintained ownership of his businesses and allegedly is "improperly accepting payments from foreign governments."
Or, at least that's what The Michigan Daily's Dylan LaCroix links to in his article.
This is certainly not Mr. Trump's only transgression, however. Activist and UM senior Keysha Wall blasted the chief exec's "actions undermining human rights":
"It will never be enough to only be satisfied with the rhetoric in these," she said, noting a recent deportation raid in Detroit. "We come today to explicitly denounce Trump's attack on immigrant communities and undocumented peoples."
Local high schooler Amery Chao, an organizer with Stop Trump Ann Arbor, spoke passionately about continuing to resist against the Trump Administration, emphasizing the importance to remain vigilant in fighting against the alleged "systems" Trump manifests.

"The danger in hinging a political movement on any single political figure is that it fosters the misconception that, once said political figure is gone, our work is done," Chao spoke. "We are standing against everything he stands for, perpetuates and represents. We are standing up to racism, nazisim [sic], xenophobia, Islamophobia, misogyny, queerphobia, transphobia, nationalism, capitalism."

[Literature, Science, and the Arts] freshman Sophia Tzavaras […] said though many of the concerns of the movement have no direct impact on her own life, she still feels obligated to support the movement.

"A lot of these issues besides women's issues I don't really get affected," Tzavaras said. "I feel like it's important to be here also because just because I'm not affected by them doesn't mean I can't support those who are." …

Recent University alum Brianna Christy said even though she believes President Trump won't be impeached, it's important to express in quantity the disapproval of the current state of the government.

"It's important to voice what you think is right, even though it doesn't mean anything substantial will happen, it's still important to show in numbers that a lot of people within American society are not happy with the President," Christy said.
If violations of the Constitution are really a big concern among these demonstrators, where were the marches when these abuses became evident?
Alas, never allow reality to intrude on a good rabble-rousing "-isms" and "phobias"narrative.
MORE: College investigates dildos dressed like Donald Trump as Title IX violation
MORE: 'Trumpism consolidates power through white supremacy,' UCLA pamphlet states
Like The College Fix on Facebook / Follow us on Twitter
IMAGE: Justin lincoln/Flickr