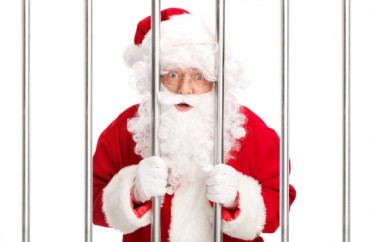 'Ill advised' stunt by 'a single employee'
The University of Minnesota has limited options in responding to a memo distributed during a "Dean's Dialogues" event on "religious diversity," hosted by its agricultural school.
We've all seen it: The memo calls all manner of secular holiday garb "not appropriate," including bows, bells, Santa Claus, conifers, wrapped gifts, and any red-and-green or blue-and-white themes.
So it resorted to the excuse of last resort: The public wasn't supposed to see it.
A spokesperson for the agricultural school initially told Campus Reform the memo was "not policy" and "not for distribution."
This is a slight tweak to what a universitywide spokesperson originally told The Fix: The memo was "not distributed broadly" to agricultural-school employees and does not reflect current university, school-specific or Office of Equal Opportunity and Affirmative Action "official guidance."
The U of M (@UMNews) shared this letter with some faculty and student employees this week The colors red & green, blue & white/silver are verboten during the "winter celebration" period. Images of Santa, wrapped gifts, and bells are also deemed "religious iconography." #BahHumbug pic.twitter.com/sxzqDXLLqY

— Jon Miltimore (@miltimore79) December 14, 2017
The university appears to have told the agricultural school to stop talking. In a followup statement to Campus Reform, the administration passed the buck to "a single employee whose attempt at a diversity training session was, to be blunt, ill advised."
It told the media outlet the university "would never implement" a policy on religious diversity for holidays.
The university even undermined the agricultural school's Santaphobia by retweeting a photo of its president visiting kids at its children's hospital before they "meet Santa." It ends, naturally, with a Santa Claus emoji.
I spy with my little eye a familiar face at @UMNChildrens… It's @PrezKaler! Thank you for visiting the kids before they board the #RudysRedEye to meet Santa. 🎅 pic.twitter.com/fC4RsOpQMp

— HealthTalkUMN (@HealthTalkUMN) December 18, 2017
Read the Campus Reform report.
IMAGE: Shutterstock
Like The College Fix on Facebook / Follow us on Twitter