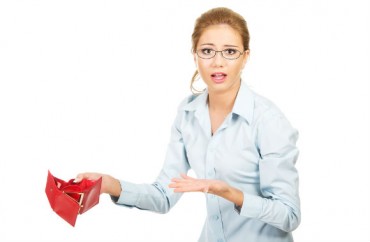 Maybe we should have re-thought slapping it on everything
It seems no one wants to defend the University of New Mexico's seal, which depicts a conquistador and frontiersman and was first made into a banner by an indigenous artist.
Yet the university may be too poor to change it in one fell swoop.
The Chronicle of Higher Education reports that the seal is smacked on so many elements of UNM paraphernalia and property – "clothing, podiums, and buildings" as well as coffee cups, thank-you notes and graduation robes – that it will cost a fortune to replace:
But if leaders opt to change the seal, [President Robert]  Frank says, it will come at a "non-trivial cost." …

The symbol's ubiquity could pose a dollars-and-cents obstacle. The university faces steep budget cuts that further complicate the issue, Mr. Frank says.

If the regents opt to change the seal, he says, replacing it will happen gradually to minimize the cost.

"So if we do decide to change it, and that's a big if, it would have to be done in some very manageable approach," he says.
MORE: Two percent of students offended by UNM seal
Have an idea for a potential @UNM official seal redesign? We want to see it. Create your own and bring it by our office in Marron Hall. pic.twitter.com/A0mBULCMhQ

— DailyLobo (@DailyLobo) September 22, 2016
Even if UNM eventually phases out the current seal, student activists won't be appeased:
Last spring the Kiva Club and a local organization called the Red Nation started a petition listing 11 demands that the groups personally delivered to Mr. Frank. The demands include the abolition of the seal, recognition of Indigenous People's Day, construction of a Native Cultural Center, and more Native faculty members.
It looks like the school will recognize Indigenous People's Day, but that's a cost-free demand.
Keep in mind that the protest petition had 664 signatures when The College Fix reported on it in June. As of Wednesday night, four months later, it had eight more – on a campus with nearly 30,000 students.
And unsurprisingly, the Chronicle doesn't mention that the seal was first "executed" (made tangible) by American Indian artist Theda Douglas Rushing, who also created banners for the schools of law and medicine. If it was racist, she didn't seem to mind participating in racism.
MORE: Harvard Law School changes its 'racist' seal
Like The College Fix on Facebook / Follow us on Twitter
IMAGE: Piotr Marcinski/Shutterstock