Strategies for convincing 'ambivalent patients'
Does your patient "believe that life begins at conception and that abortion is an act of murder"?
Here's how to get them to go through with an abortion anyway.
The University of California-San Francisco, which focuses on health sciences, offers an "Early Abortion Training Workbook" with the innocuously named chapter "Pregnancy Option Counseling Techniques."
It's part of the taxpayer-funded university's Bixby Center for Global Reproductive Health, which brags that it has pioneered "new forms of abortion," expanded the "abortion care workforce" and increased the number of "highly trained" abortionists.
Though the pregnancy-options chapter claims that the abortionist's role is to "listen and provide [patients] with the appropriate level of support to come to a decision about this pregnancy," in practice the guide gives medical students several ways to cajole women into aborting.
If the patient is "clear" about wanting an abortion, "we can help them with planning the next steps," the guide says, warning practitioners not to assume that the abortion "will be a sad experience":
Some people are actually sad about their life circumstances leading to the choice to have an abortion and ultimately feel relief after completing the process.
The practitioner is instructed to not humanize preborn children, referring to "this pregnancy" and the "situation" and "decision," and it lays out a framework for convincing women to abort:
Those choosing abortions do so for many reasons including to be able to care for the children they already have and to be able to plan their lives for the future

You are a responsible person and may be making the most responsible decision by not continuing the pregnancy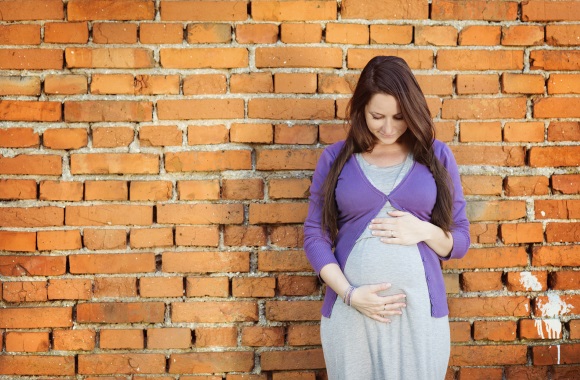 MORE: University of New Mexico puts trigger warning on pro-life 'topics'
For "ambivalent patients," the guide recommends asking women to consider how having a child will complicate their lives: "What is your picture of the next year or five years of your life? How does this pregnancy change or affect your goals?"
And for patients with "spiritual or moral conflict" about abortion, the guide heartens abortionists that "people of all faiths and religions have abortions," and that even without a religious or spiritual background, they can help patients determine "what is getting in the way of their feeling like a good person."
It recommends using resources from an abortion-rights religious group, Faith Aloud, that split from the Religious Coalition for Reproductive Choice in 2008 because it wanted to focus on helping women overcome the "religious stigma" around their sexuality and abortion. "[T]hat stigma is closely related to the control of women by economics and race," Faith Aloud says.
The UCSF guide also encourages practitioners to help patients start discussions "with their own clergy and/or a pro-choice religious group."
Students for Life of America told Campus Reform that the UCSF guide was conspicuously missing discussion of "actual prenatal care, which would be focused on the health and dignity of both mother and child."
According to Campus Reform, the Bixby Center sponsors annual fellowships for abortionists at 30 colleges across the country.
Read the guide and Campus Reform story.
MORE: Title IX didn't protect this student who gave up everything for her baby
IMAGE: Pop Paul-Catalin/Shutterstock
Like The College Fix on Facebook / Follow us on Twitter