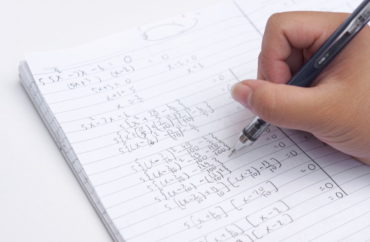 Academic committee says students too unprepared for rigors of college STEM courses
A committee that oversees the University of California system's admissions standards recently voted to stop accepting high school data science classes as advanced math courses, saying students who take these classes are not fully prepared for college-level STEM courses.
The UC's Board of Admissions and Relations with Schools, or BOARS, voted unanimously to revoke the admissions standards, according to the July 7 meeting minutes.
However, how the California Board of Education, which determines high school curricula, will respond to the committee's decision remains to be seen. The board has not responded to repeated emails and a phone call from The College Fix seeking comment over the last several weeks.
As of now, the California Board of Education's curricula framework continues to recommend that high schools implement data science classes in place of algebra II.
The UC system includes 10 campuses and enrolls 280.000 students. One of the largest higher education systems in the nation, it is known for its rigorous research in STEM fields.
The system began accepting data science in place of Algebra II in 2020 on the advice of a group of mathematicians and statisticians, the Chronicle of Higher Education reported, noting the UC system requires applicants take at least three years of high school math.
Since then, however, that decision has caused consternation among UC faculty members, who have expressed concerns that data science courses at high schools are unable to effectively prepare students for the math required in college-level STEM courses.
"Proponents of maintaining the requirement of Algebra II or advanced math courses that validate Algebra II … are concerned that existing high school data science courses are not academically rigorous enough, and that courses approved under the data science rubric do not sufficiently require demonstration of mastery of key concepts traditionally taught in Algebra II-type courses," the BOARS' meeting minutes state.
"As a result, students are entering UC underprepared, negatively impacting their student experience and time to degree."
Despite these concerns from faculty, though, data science courses proved popular among high schoolers, with over 200,000 students having taken one of the several approved classes, according to the Chronicle of Higher Education.
In the BOARS' most recent vote, however, representatives from each UC school decided unanimously to stop data science classes from qualifying as advanced math. The motion stated: "Data science courses approved in the Statistics or Other advanced math category no longer validate Algebra II."
But the committee did agree that students who have already taken or are taking data science courses under the prior guidance should be grandfathered in, and that courses that are genuinely "advanced math" by virtue of assuming mastery of Algebra II may continue to receive approval as validating Algebra II, the meeting minutes state.
Not everyone agrees that data science classes are ineffective, though.
Robert Gould, a UCLA professor who designed one of the most common data science classes, told The College Fix via email that data science programs are more challenging and complex than typical statistics classes.
"Data science programs are an effort to bring high school statistics in closer alignment with the modern practice of statistics – which includes computer-intensive approaches to inference, modeling, and data visualization," Gould said.
"[These programs] provide students with the conceptual approaches required to work with much more complex data than is found in the typical statistics classroom."
MORE: 1619 Project releases new 'reparations math' curriculum for high school students
IMAGE: WK 1003 Mike / Shutterstock
Like The College Fix on Facebook / Follow us on Twitter