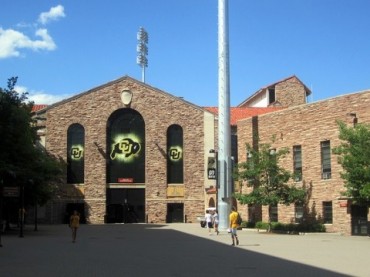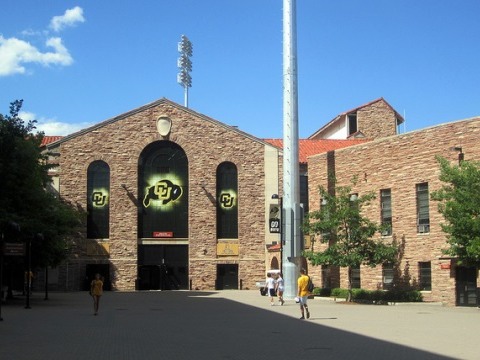 A "social climate" survey recently released by the University of Colorado found that while most students and faculty feel respected in general, when it comes to their political affiliation, they often feel attacked.
Underscoring those findings, nearly two-thirds of faculty across the CU system as a whole, which includes four campuses across the state, described themselves as "liberal," while only about 13 percent called themselves "conservative."
The survey also found only 6 percent of CU Boulder professors identify as Republicans, while 41 percent identify as Democrats.
This disparity – a seven-fold one – is not sitting well with Sue Sharkey, a Republican who sits on the Board of Regents for the University of Colorado system.
In an interview with The College Fix, Sharkey said universities "are better places if they promote a diversity of thought across the political and philosophical spectrums, and if they engage in spirited discussion that reflects varied viewpoints."
While there were positive findings among the survey, what worried the board, Sharkey said, is that significant numbers of students said they experienced prejudice or discrimination "sometimes" or "frequently."
In addition, particularly on the flagship Boulder campus, many students said they are not respected when it comes to their political affiliations and political philosophies.
Even more troubling, she said, an average of 61 percent of students across all University of Colorado campuses said they would not know how to report a complaint of discrimination.
"It is my hope with the policy we have in place, any student who experiences discrimination will report to the non-discrimination and harassment office at the university," Sharkey said.
Meanwhile, the overwhelming majority of University of Colorado students and faculty reported they have not faced any type of discrimination, and Sharkey added that evidence of discrimination against conservative students and faculty has been mostly anecdotal.
But Sharkey said a lack of philosophical or political diversity on campus "denies students a rich and deep knowledge of ideas and thought, as well as an understanding of where, or why these ideas were born."
"To be in an echo chamber of ideas, and opinion, is not education," she added.
As for what actions the Board of Regents may take to curb the disparity between the numbers of Republicans and Democrats on campus, Sharkey says it's too early to speculate on such endeavors.
"We need to process the results and prioritize action steps," she said. "We intend to begin the process soon among the Board of Regents and our campuses."
The study found that 96 percent of students agree that faculty members provide a respectful learning environment, and 94 percent of students said professors are tolerant of diverse opinions in the classroom.
Sharkey, whose position is elected from the 4th Congressional District of Colorado, said she is proud that the university is working to create an environment that induces learning, not discrimination.
When asked to comment on the disparity of political affiliation among students and faculty, CU's VP for Communication Ken McConnellogue said in an email to The College Fix that the university is not responsible for the disparity among faculty.
"The law forbids hiring on the basis of protected class status," he said. "So we could no more ask a job applicant's political persuasion than their sexual orientation."
College Fix contributor Andrew Desiderio is a student at The George Washington University.
Like The College Fix on Facebook / Follow us on Twitter
IMAGE: Wally G./Flickr