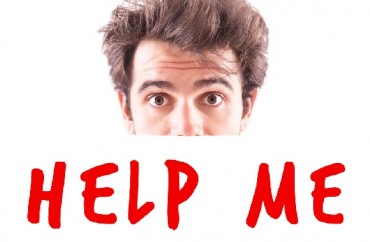 CU officials refuse to respond to questions on vagueness of new policy
The University of Colorado's recently updated sexual misconduct policy – which spells out how administrators define and adjudicate assault and rape claims – states that students who do not consent to a sexual encounter are "not required to resist."
"A person who does not want to consent to sex is not required to resist," states the system's new "affirmative consent" policy, approved this summer.
"Consent will be determined using both objective and subjective standards," it states, adding: "Consent to sexual activity may be withdrawn at any time, as long as the withdrawal is communicated clearly."
The policy does not list examples or anecdotes that spell out how a student might "subjectively" withdraw their consent, especially when they are "not required to resist." What's more, "silence by itself cannot be interpreted as consent," the policy states.
University of Colorado officials did not respond to multiple emails and phone calls this week from The College Fix seeking an explanation for the contradictory nature of the clauses or to give examples of how a student may withdraw their consent without resisting or speaking.
In general, the ambiguities of relatively new "affirmative consent" and "yes means yes" laws across the country have thrust sexual rendezvous among college students into something of a landmine, with male students filing dozens of lawsuits against universities in recent years claiming that they were denied due process rights and essentially railroaded by vague, contradictory and biased campus policies.
RELATED: Student accused of rape sues Cornell for ignoring massive evidence in his favor
The policies were designed in part to help combat the alleged "campus rape epidemic" – this despite the fact that the claim one in five college women are sexually assaulted has been repeatedly debunked.
"It has been nearly a year since Democratic California Gov. Jerry Brown signed into law the first-in-the-nation 'yes-means-yes' policy on sexual consent. Since that time we've seen more schools adopt the policy, more lawsuits from students and more rulings from judges determining the merits of campus kangaroo courts," Ashe Schow of the Washington Examiner reported earlier this month. "…To be fair, there is nothing in yes-means-yes — sometimes known as affirmative consent — policies that require schools to shift the burden of proof onto accused students. But in practice, that's what happens."
And Fox News this month also reported that "judges across the country are saying 'no' to the 'yes means yes' standard of affirmative consent for date rape … in question following a series of recent rulings that cite a lack of due process."
RELATED: Law professors line up against New York's new campus sexual-assault law
CU's policy took effect July 1, but an initial push for an affirmative consent policy at CU was made by students earlier this year. Yet it states it's meant to comply with Title IX, the Violence Against Women Reauthorization Act and the Clery Act, among other federal mandates.
The system's new policy regulates some 60,000 students at campuses in Boulder, downtown Denver, Colorado Springs, and the Anschutz Medical Campus in Aurora.
Like The College Fix on Facebook / Follow us on Twitter
IMAGE: Shutterstock