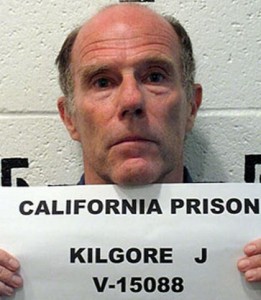 UPDATED
University of Illinois officials conducted official business and discussed controversies on email accounts that they didn't make available for public records requests, the school admitted Friday.
Freedom of Information Act requests sought information about the school's much-debated hiring of former "domestic terrorist" James Kilgore, its rescinded job offer to anti-Israel academic Steven Salaita, and a proposed medical college, but officials withheld pertinent records, the school said.
Though Illinois law is unclear on whether personal email accounts like those used to discuss university business are subject to FOIA, UI's own policy makes no distinction, and officials are supposed to turn over any messages with "university business" to its FOIA compliance office.
The school blamed a "desire to maintain confidentiality on certain sensitive University-related topics" as a reason officials used personal email. Some emails suggested officials "were encouraged to use personal email accounts" for such discussions.
The scandal appears to include soon-to-be-ex-Chancellor Phyllis Wise of the Urbana-Champaign campus, who announced her pending resignation the day before the school made public the hidden emails, Inside Higher Ed reports:
Many of the email records that were now released were either from or to the chancellor. …

In one email, Wise quotes Robin Kaler, Wise's chief spokeswoman, as warning "me and others not to use email since we are now in a litigation phase. We are doing virtually nothing over our Illinois email addresses. I am even careful with this email address and deleting after sending."
The university is doubling down on FOIA instruction for personnel and making "senior administrative officials" certify each year that not only they but their staff are complying with FOIA.
Read the announcement and the Inside Higher Ed story.
UPDATE: Gov. Bruce Rauner is recommending that resigning Chancellor Wise not be given a $400,000 resignation bonus, The Daily Illini reports, citing the Chicago Tribune. The board is meeting tomorrow "to accept Wise's resignation, vote on a $400,000 bonus and name an interim chancellor." A former board chairman, Chris Kennedy, also opposes a bonus for Wise.
RELATED: With FOIA lawsuit, Salaita kerfuffle morphs into a war of attrition
Like The College Fix on Facebook / Follow us on Twitter
Like The College Fix on Facebook / Follow us on Twitter