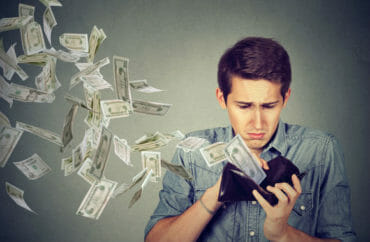 UPDATED
17 diversity employees make over $100,000 per year
The University of Michigan's diversity budget reaches nearly $7 million per year, with nearly twenty diversity employees pulling down six-figure salaries, even as the school recently hiked tuition on its students.
The staggering sum was revealed in a tweet by Mark J. Perry, an economics professor at the University of Michigan – Flint.
Check out @UMich's Payroll for Its ~50 Member Army of Diversity, Equity and Inclusion Bureaucrats at at Cost of Nearly $7M Per Year in Compensation @CHSommers @HMDatMI pic.twitter.com/Ag1aecgwTv

— Mark J. Perry (@Mark_J_Perry) May 15, 2018
The highest salary on the list is Robert Sellers, listed as the Vice Provost for Equity and Inclusion & Chief Diversity Officer. Sellers makes over $396,000 per year.
William Collins, the director of the school's Center for Educational Outreach, makes nearly $186,000 per year. Judy Lawson, listed as Special Consultant for Communications and Engagement for Diversity, Equity & Inclusion Strategic Plan, makes $164,800 per year.
In all, 49 diversity employees make a cumulative $6,728,450, including $1,922,414 in benefits.
The revelation of the University of Michigan's enormous diversity expenditures comes a short while after the school hiked tuition nearly 3% on its students.
The university has spent significant sums on progressive diversity efforts in the past: A few years ago the school spent nearly $20,000 on an "Inclusive Language Campaign."
In 2014, the school spent $400,000 to relocate one single tree amidst construction, shortly after a previous tuition hike on students.
CLARIFICATION: The headline has been changed to specify that the spending is on payroll and benefits alone.
MORE: Public university that hikes tuition yearly also spends $800K annually on diversity staffers
IMAGE: pathdoc / Shutterstock.com
Like The College Fix on Facebook / Follow us on Twitter