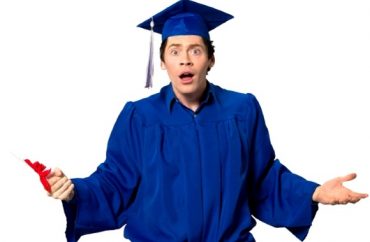 'Separate and unequal' policy used for sexual misconduct
The University of Michigan provides "complete due process protections, including cross-examination, for students facing all forms of discipline" – unless it's a sexual misconduct case.
This "separate and unequal policy" is at the heart of a due-process lawsuit against the public university by an accused student who remains in limbo because of "he said/she said" allegations against him.
"John Doe" told a federal judge that he can't enroll in a graduate program – including one with a Friday deadline – or get a job because the university has "placed an indefinite hold" on his transcript and degree.
The university's refusal to give Doe "any form of hearing or cross examination" is "clearly unconstitutional," according to the Monday lawsuit.
Doe's lawyer Deborah Gordon told The College Fix that the university is ignoring two "very clear" rulings by the 6th U.S. Circuit Court of Appeals, which are binding on it, issued in just the "last 7 months."
MORE: 6th Circuit blasts refusal to investigate male's complaints
Due process "requires some form of cross-examination and live presentation in front of the ultimate fact finder in order to assess credibility," as required by these rulings, she wrote in an email.
Earlier this year Gordon secured a settlement for an accused male student in a similar case: Michigan State University placed him on "indefinite" probation for briefly touching his partner's breast hours after consensual sex. That person only accused him after transitioning from female to male.
The university did not respond immediately to email inquiries from The Fix regarding its handling of the investigation or the lawsuit.
'All he could offer was friendship' – not more sex
The lawsuit emphasizes that UMich has yet to make any findings against Doe, yet he is facing "long-term exclusion from the educational process."
This violates the "fundamental fairness" guaranteed by the 14th Amendment's due process clause, cited by the 6th Circuit in last fall's ruling against the University of Cincinnati, Doe says.
Less than three weeks after Doe was accepted into the engineering master's program at UMich and "secured a research position," a prior sex partner filed a complaint against him, according to the suit.
Identified as "Claimant" rather than a pseudonym such as "Jane Roe," the female accused Doe of a "non-consensual sexual encounter" four months earlier in his residence hall.
The students knew each other before the female texted Doe in early November "asking to come to his residence hall room." Doe asked her to come over on Nov. 11, and they "watched movies and engaged in sexual intercourse."
When she told her roommate she had sex with Doe, "[s]he did not say it was without consent," according to the suit. There were no witnesses to the allegation and "no drugs or alcohol were involved."
MORE: He sexually touched her. The school suspended her for sexual assault.
In the following weeks, the female sent multiple "text and Snapchat messages" to Doe and met him at the university's dining hall, where they "chatted pleasantly."
Doe suggests that the claimant turned on him when he declined her offer to have sex again in his room:
In another one of Claimant's texts to Plaintiff she asked him what it meant to their relationship now that they had engaged in sex. Plaintiff responded that all he could offer was friendship.
Defendant Pamela Heatlie, senior director in the Office of Diversity, Equity and Inclusion, issued a no-contact order in response to the female's accusation. This was despite "no problems of any kind" between the sex partners in the previous four months, including the female's repeated unsolicited messages to Doe, according to the suit.
Under the threat of "'suspension, expulsion, or revocation of degree'" for breach of the order, Doe was required to avoid even "indirect" or "incidental" contact with the claimant. The order "does not restrain" the female's conduct, the suit says, quoting Heatlie's order.
Doe accused the female of making a false report that he violated the order, citing his card-swipe data to prove he was not in a dining hall when she said he was: "The OIE took no action against Claimant."
Due process lawsuit against University of Michigan's "separate and unequal" sexual misconduct rules by The College Fix on Scribd
Black belt in tae kwon do couldn't fight off an attacker?
The UMich Statement of Student Rights and Responsibilities requires reports or complaints against students to be submitted "in writing."
It promises cross-examination of parties and witnesses, the right of accused students to make statements and respond to evidence against them, "a live hearing in front of the fact finder(s) where both parties are present and witnesses can be called," and even an audio recording of the hearing.
But none of these protections applies under UMich's sexual misconduct policy, which deprives accused students of allegations by accusers, the names of witnesses before the investigation concludes, and "all of the evidence accumulated," Doe says.
"No law or governmental regulation requires Defendants to maintain a different procedure, where there is no due process when sexual misconduct is alleged," the suit says.
Doe claims he was only told he "may have engaged . . . in unwanted [sexual relations] without consent." The investigator, defendant Suzanne McFadden, refused to tell him before the investigation concluded that the claimant had made several allegations.
They included that she was "in fear for her life," unable to leave his residence, forced into sexual acts, and "screamed" several times during the encounter.
MORE: 6th Circuit requires cross-examination in Title IX cases
The failure to ask even "pointed questions" of the claimant meant that "key exculpatory evidence was completely missed," including that she had a black belt in tae kwon do at the time and currently teaches the martial art.
Because of these deficiencies, Doe is in "grave danger of never receiving his degree," which cost him approximately $260,000, according to the suit.
Last week he submitted "feedback" to the "executive summary" that investigator McFadden gave him nearly two months after his lone interview, where he finally learned the "detailed false allegations" by his accuser. He's awaiting McFadden's findings now.
Doe will suffer "irreparable harm" if the judge does not force the university before Friday to give him his transcript, so that he can provide it to the other master's program that has accepted him contingent on receiving his transcript by June 8.
The Office of Diversity, Equity and Inclusion told Doe April 19 that with the "administrative hold" on his account, he can't register for classes or "receive an official copy" of his transcript, even while "any appeal" is being heard.
"Both the University of Michigan and Michigan State University have policies that allow only for private interviews by a fact finder who then makes a decision," lawyer Gordon told The Fix. "An appeal to a separate person or panel is allowed. The appeals panel, without hearing from any witness or party, issues a final decision."
'Credibility is at stake,' requiring cross-examination
Since there were no witnesses to the Nov. 11 encounter, the investigation hinges on a "credibility determination" of whether the sexual encounter was consensual, according to the suit.
Citing 6th Circuit rulings in the University of Cincinnati case and a more recent decision against Miami University of Ohio, Doe said the university owes him a "live hearing in front of the ultimate fact finder, with some form of cross-examination," because "credibility is at stake."
The suit notes that the University of Michigan has been under "internal and external pressure to find in favor of female accusers" ever since the Department of Education opened an investigation into its sexual-misconduct proceedings in 2014.
MORE: Accuser had possible 'romantic relationship' with detective in UC case
Mark Schissel became president of the university shortly after the investigation started, and has publicly suggested more than once that the school will automatically side with accusers, the suit says.
He referred to them as "survivors" in one statement – "a term fraught with the implication that claimant is always correct" – and proclaimed that UMich supports the "Start by Believing" campaign.
Doe claims that the university violated Title IX by treating him differently because of his sex, depriving him a hearing without any basis in Title IX or federal regulatory guidance.
This caused an "erroneous outcome" by withholding his degree. The university also views accusers as "survivors" from the start, "stigmatizing the male respondents," and in Doe's case it issued the no-contact order against him despite the claimant's initiation, the suit says.
MORE: Michigan State expunges record to settle breast-touching lawsuit
Like The College Fix on Facebook / Follow us on Twitter