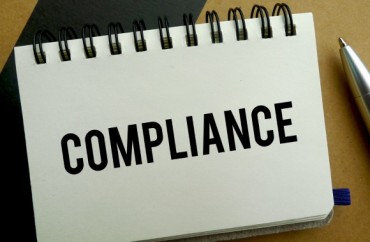 The University of Missouri will implement mandatory "diversity and inclusion training for all faculty, staff, and students" in the wake of accusations of widespread racism on campus.
Last month, the president of the Missouri Students Association, who is black, said he was called the n-word, and earlier this month an intoxicated student was removed from campus for shouting racial slurs at black students.
These incidents sparked protests on Mizzou's campus, the most recent of which was "meant to cause a stir," according to one of its student organizers.
Protestors chanted "No justice, no peace. White silence is violence," and carried signs which read "I am not here to assimilate" and "Thomas Jefferson is a racist."
Other students called on the administration to take action, with several tweeting to the chancellor that "it is time for more than forums."
Last week, students also held a Black Lives Matter sit-in protest in the campus library, during which they complained that Chancellor R. Bowen Loftin was not addressing their concerns, the Missourian reports.
Two days after the library protest, Loftin announced the diversity training via email, calling on students to live by the school values of "respect, responsibility, discovery and excellence."
Beginning in January, all incoming students must complete a training program that addresses racism at Mizzou. Without completing the training, which informs them of campus resources and emphasizes each student's responsibility to be inclusive, students are ineligible to enroll in classes, according to a copy of the announcement obtained by The College Fix.
Faculty diversity and inclusion training will begin immediately, Loftin stated, adding it will "create awareness of and address conscious and unconscious discrimination toward each other and our students."
RELATED: University of Missouri faculty told to be on lookout for professors who use triggering language
Additionally, the University of Missouri is seeking to hire a vice chancellor for inclusion, diversity and equity, and will expand diversity training for those who hire new faculty members, the statement announced.
Loftin stated he hopes this will change what he called the "disproportionately low number of faculty and staff from under-represented groups."
According to Loftin, his campuswide edict was prompted in part by the incident on campus Oct. 4 when an intoxicated person shouted "racist accusations" and "the N-word" at a group called the Legion of Black Collegians.
After the incident, Loftin expressed his anger and disappointment in a written and recorded message.
"Our police and Student Conduct investigators have been aggressive in identifying responsible individuals and disciplining them quickly," Loftin had stated, but concluded that "what we have been doing on campus to address racism has not been enough."
In his email to students and staff, Loftin cited the "few individuals" who "tried to harass and intimidate our students using racial slurs over the past few weeks."
Specifically, student government president Payton Head reported that he was called a "racial slur" by a man in a passing  truck.
And the Legion of Black Collegians tweeted after the incident in which a drunken student shouted racial slurs at them that their homecoming court was "threatened," and many other student groups agreed with the hashtag #StandwithLBC.
Meanwhile, some students at the University of Missouri have called on administrators to remove a statue of founding father Thomas Jefferson, suggesting in a petition and during a recent protest that the campus sculpture is offensive, oppressive, and celebrates a "racist rapist."
Like The College Fix on Facebook / Follow us on Twitter
IMAGE: Shutterstock