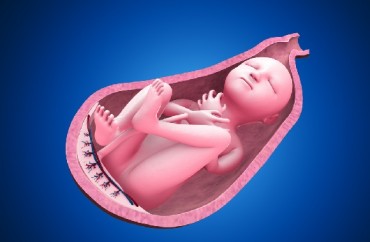 Privileges revoked after probe from state senate, public campaign – but Planned Parenthood vows to fight decision 
The University of Missouri is cutting its ties with the college town's only abortion doctor, a month after the state legislature launched a probe into the relationship between the doctor and public university.
MU Health Care announced last Thursday that its executive committee voted unanimously to revoke the clinical privileges it granted abortion doctor Colleen McNicholas in December 2014.
Without the privileges, The Columbia Missourian reports McNicholas will no longer be legally licensed to perform abortions in Columbia, which she began Aug. 3.
The privileges allowed McNicholas to resume medical abortions at the college town's Planned Parenthood, which ceased performing them in 2012. Missouri state law requires doctors who perform abortions to have clinical privileges at a hospital within 30 miles of their clinic.
McNicholas will lose her "refer and follow" privileges at MU Health Care on Dec. 1. The privileges allow her to refer patients or review their charts, but not to admit patients or use MU Health Services facilities.
Of the 800 members of MU Health Care's medical staff, McNicholas was just one of two doctors with "refer and follow" privileges, Steve Whitt, chief medical officer of MU Health Care, said in a statement.
The university will no longer provide "refer and follow" privileges to physicians, saying they were "outdated and unnecessary."
"This level of access to patient information is already permitted by any referring provider, including those not on MU Health Care's medical staff; therefore, the designation of refer and follow privileges was outdated and unnecessary," Whitt said in his statement.
Mizzou's decision to revoke "refer and follow" privileges comes after the Senate Interim Committee on the Sanctity of Life launched in August an investigation into Mizzou's relationship with McNicholas.
The committee was formed this summer in the wake of controversial undercover videos allegedly showing Planned Parenthood executives involved in the harvesting and selling of aborted fetal tissue. Its members alleged Mizzou's ties with McNicholas broke a state law that makes it unlawful for public funds to be used to perform or assist with an abortion except to save the life of the mother.
RELATED: University of Missouri helped pave way for abortionist to come to its college town
Lawmakers said that emails from a Mizzou nursing professor, with ties to Planned Parenthood, showed the university "recruiting" McNicholas and that the university appeared to "bend over backwards" to "accommodate an abortion clinic" in the college town.
"A lot of state funds have already been used to give [the abortion doctor] those privileges in order to enable the license. That's not even open for debate," committee chairman Sen. Kurt Schaefer said last month in hearing with Mizzou Chancellor R. Bowen Loftin.
In an August 17 letter to Schaefer, Loftin wrote granting McNicholas clinical privileges at the university "will not require public funds to be used to perform or assist in abortions."
On Aug. 25, Loftin testified before the committee, telling them he believed the university would have been breaking federal statute, and risking federal funding, if it refused to grant privileges to McNicholas. Though, he said the university was "reviewing everything around" McNicholas.
Following the senate's probe, the Missouri Catholic Conference launched its own public campaign, calling for the university to revoke the "refer and follow" privileges from McNicholas.
With Thursday's news, both the Missouri Catholic Conference and Schaefer are calling Mizzou's decision to revoke McNicholas's privileges a victory.
"From day one when we learned of this scandal, I vowed that we would 'get MU out of the abortion business,'" Schaefer told The Missouri Times.
"Democracy works! Your calls, letters and emails have led the University of Missouri to end its relationship with abortion doctor Colleen McNicholas," MCC wrote in an email to its members.
But Mizzou's relationship with McNicholas may not be permanently terminated.
The Missouri Times reports a "spokesperson for MU Health Care said that McNicholas could still reapply for different privileges by the Dec. 1 deadline or appeal the decision made by the board to take her privileges away."
Furthermore, Planned Parenthood plans to file a claim over the university decision, asserting it broke a federal law in terminating its relationship with McNicholas.
"We will do everything in our power to make sure that none of our services will be interrupted for women in mid-Missouri," Laura McQuade, president and CEO of Planned Parenthood of Kansas and Mid-Missouri, told the Missourian.
Like The College Fix on Facebook / Follow us on Twitter
IMAGE: Shutterstock