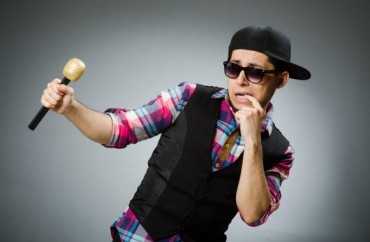 Followup on our post this weekend about the University of Oklahoma "rap battle," hosted by the Union Programming Board and Black Student Association on Friday, in which performers allegedly used "queer" and "faggot" in a derogatory way and "other prejudiced language":
The Oklahoma Daily reports that President David Boren has piled on, not only criticizing the words used in the rap battle (which the school didn't preemptively censor, except for the n-word and c-word), but implying the university is going to censor all student performances going forward.
His full statement:
"Those involved have apologized. They were right to apologize because the university should be a place where every person is treated with respect. The university is striving to create an inclusive community, this can not be done by administrators alone. I urge our students to speak out against intolerance and disrespect for others. Strong student voices for mutual respect are the most effective way to create a true sense of community. I personally condemn the use of slurs which wound others and urge students to join me. I have asked our Vice President of Student Affairs to look into the situation to try to assure that such matters do not occur in the future."
It's hard to imagine how else the school would "assure that such matters do not happen in the future" short of preemptive approval of songs, and redlining lyrics for words considered offensive, by the administration.
Rapper YG was already required to omit the n-word from his songs for a Saturday evening performance on campus, or else forfeit his payment for the performance.
Video of the rap battle does not appear to have surfaced as of Monday night.