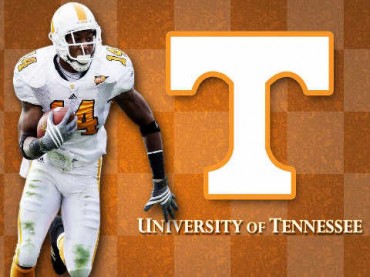 The Volunteers are holding firm against threats by the Freedom From Religion Foundation and will continue to allow prayers at their football games.
UT chancellor Jimmy Cheek says that university has the right to pray according to the U.S. Constitution. He also noted a court decision from the Sixth Circuit Court of Appeals that ruled "nonsectarian prayer at public university events does not violate the First Amendment."

Republican state representative Kevin Brooks said, "I am so thankful that Tennesseans are going to stand up and say this is the Volunteer State and voluntarily we're going to keep praying."
Co-president of the FFRF Annie Gaylor said that UT "is a public university, not a Christian club," and that "It's a sock in the gut for you to go for a sporting event and then be told to conform to someone else's religion."
FFRF member Bob Craig added "You roll your eyes and say why is this going on at a government-subsidized event?"
Unfortunately for the FFRF, it appears legal precedent is on Tennessee's side. The US Supreme Court has made distinctions between compulsory and voluntary events when it comes to prayer (and attendance at football games falls into the latter category), not to mention the court ruled earlier this year that even if a particular religion is favored over others at government meetings, it isn't necessarily an Establishment Clause violation.
Read the full article here.
Like The College Fix on Facebook / Follow us on Twitter
IMAGE: Michael Tipton/Flickr