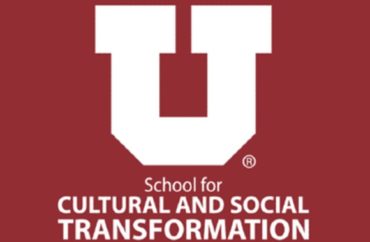 Money will allow for study of 'environmental anti-racism' and 'decolonial justice'
Students at the University of Utah who want to study how "environmental anti-racism" intersects with "carceral studies" are in for some good news – their school has received $517,000 to create a new program with that focus.
The three-year Transformative Intersectional Collective will include "workshops to strengthen integration of intersectional materials" in several areas. These include "disability," "transgender and queer of color critique," "carceral studies," "environmental anti-racism" and "Indigeneity and decolonial justice."
"This recognition by the Mellon Foundation establishes the School for Cultural and Social Transformation and, broadly, the U, as a national leader in intersectional studies," Dean Kathryn Stockton said in the university's news release.
The second and third year "is centered on financial support for intersectional research for faculty and students" and "plans to be about intersectional praxis and community engagement," respectively.
Dean Stockton provided further information to The College Fix through her media representative.
"[T]his will enhance the student experience in the classroom as well as add to the growing research for any students interested in engaging in intersectional research," Dean Stockton said. The grant will also go toward community engagement, student internships, and two community summits at least.
But it's not just University of Utah students who will benefit.
"The goals are to build this collective out in our state such as at Weber State, [Salt Lake Community College] and Utah State, and in our region throughout the intermountain west," Stockton told The Fix.
"Our mandate from the Andrew W. Mellon Foundation is to help build this collective out for the country in order to advance intersectional studies across U.S. universities," Stockton said.
The University of Utah was one of five schools in the nation to be awarded this grant. The University of Southern California, Georgia State University, the University of Virginia, and New York University also received this grant.
The Fix reached out to the Mellon Foundation by email twice to learn more about the qualifications a school needed to receive this grant, the motivation behind the funding itself and how it will support the student body. The foundation did not respond to the inquiries.
University of Utah previously received $600K for Pacific Studies program
This is the second grant the University of Utah has been awarded by the Mellon Foundation. In 2018, the University received a $600,000 grant to fund the Pacific Island Studies Initiative.
Stockton told The Fix that the university received this 2018 grant to "expand and promote an 'academic ecosystem'" at the school.
That academic ecosystem focused on the goals of "recruiting and retaining students who are interested in Pacific Islands (PI) studies," "building meaningful relationships with PI communities in the Salt Lake City area" and "advancing interdisciplinary and humanistic approaches to PI research and teaching."
So far "three [students] have already graduated with the Certificate" and "10 students [are] currently enrolled," Stockton's office said.
MORE: Green New Deal is about intersectionality, sponsor says
IMAGE: University of Utah/School for Cultural and Social Transformation
Like The College Fix on Facebook / Follow us on Twitter