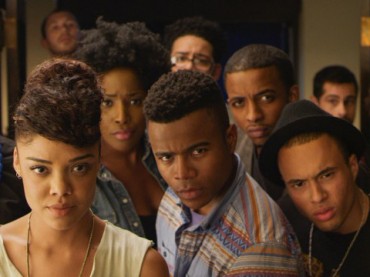 If you wonder why race activists keep crashing and taking over university meetings, look no further than this incredibly mixed message from a University of Washington official.
"At least" 200 Black Lives Matter protesters took over a university "conversation" around microaggressions on campus Tuesday, The Seattle Times reports:
A number of administrators attended the meeting, including Ed Taylor, vice provost and dean of undergraduate academic affairs and head of the race and equity initiative.

"In many ways, they're right," said Taylor, who is black. "I'm proud of our students. They spoke the truth."
What was that truth? The pressing need to run roughshod over established university protocols and shared governance to get what they want:
What had been billed as a conversation about "micro aggressions," or subtle forms of racism, quickly turned into a series of emotional speeches about racial tensions on campus, punctuated by raucous applause and chants of "Black lives matter." …

The UW needs to do more than just talk about diversity, said student Palca Shibale, who has emerged as one of the strongest and most outspoken leaders with the campus Black Lives Matter movement. …

"Something needs to happen, and it needs to happen right away," she said. "We're here to have a revolution." The room erupted in applause.
The short version: Student activists issued demands (shocker) that include a 25 percent bump in "faculty of color" by next winter (probably excluding Asians), better recruiting of "students of color" (almost certainly not including Asian students, a large UW population), and the renaming of two campus streets named after a governor and missionary because they allegedly practiced "indigenous genocide."
As Hillsdale College Provost David Whalen told students in the other Washington last month, schools shouldn't be surprised when students rise up in violation of multiple university policies because of the "cowardice" and "decades-old sympathy" of university administrators who believe in student activists' calls for – yep – "revolution."
RELATED: Stop talking about free expression and start talking about purpose, Hillsdale provost says
Like The College Fix on Facebook / Follow us on Twitter
IMAGE: Dear White People