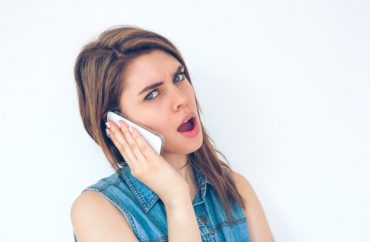 The editors of The Oklahoma Daily finally got their wish: policing and punishing students for what they say and think.
Less than two days after an editorial griped that the University of Oklahoma's promised "bias hotline" was months behind its scheduled implementation, the university confirmed the system is going live Friday afternoon.
The Daily reports that the school switched third-party vendors in the middle of the planned implementation.
MORE: University of Oklahoma to launch 24/7/365 multilingual bias hotline
Vice President for University Community Jabar Shumate said it had found another vendor "that had done more work on campuses that was a little more savvy with this kind of work":
Shumate said the new vendor's employees also had to go through extensive training to learn where to send calls to at the university. Hotline users will initially contact the third party vendor, who will then direct the user to the correct university department to handle the user's specific issue.
MORE: Mandatory diversity class at U. of Oklahoma draws student boos
It appears the school also rushed the launch of the system in response to a new hashtag campaign, #yOUrbad, that popped up on Twitter earlier this week.
Students used the hashtag to share their allegations of facing "bias, discrimination, harassment and prejudice" – complaints they wanted to make to a bias hotline, had it existed already, according to the Daily.
MORE: Hurry up and suppress what we can say NOW, editorial demands
Like The College Fix on Facebook / Follow us on Twitter
Like The College Fix on Facebook / Follow us on Twitter