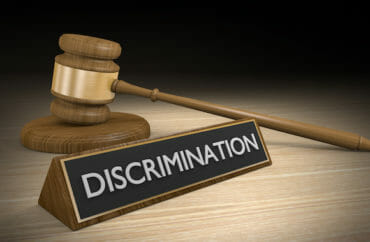 School does not appear to define such behavior, does not have official 'process' for removal
Starting next fall, George Washington University in Washington, DC will require student organizations to ban group members accused of "discriminatory" behavior, though the school apparently has not explicitly defined what constitutes "discrimination" in this context.
Nor does the university have a standardized "member removal process" in place, instead ordering that each organization come up with a specific procedure in order to implement the university's mandate.
It is unclear how student groups will determine what constitutes a removable offense. The College Fix reached out to the university to find out how exactly the school classifies discriminatory behavior, but the university was equivocal on the matter.
"Inequitable, prejudicial, or detrimental behavior toward a member based on their status or identity would constitute discriminatory behavior," university spokeswoman Maralee Csellar told The College Fix via email.
The new policy was put in place after a town hall last year asked student leaders "how they handle sexual assault cases in their organizations and how the University can promote prevention education," according to The GW Hatchet. That town hall raised awareness of the need for "protocol" dealing with such situations, with the scope of the proposal expanding to "other kinds of inappropriate behavior, like discriminatory actions or harassment."
When registering with the Center for Student Engagement, student groups must include language in their constitutions that lays out what constitutes discriminatory behavior or harassment that would be cause for expulsion, The Hatchet reported earlier this month.
The university will apparently not be mandating how student groups remove their members.
"We do not believe there is one standardized member removal process that will fit the unique needs of each organization, nor is it our intention to require member removal or dictate how a member is removed," Csellar told The Fix. "We are working to ensure that these student-run organizations have the language included in their governing documents to deter this type of behavior in the first place and address it if it does occur."
"We will share examples and best practices with student organizations and allow them to determine a member removal process that is most conducive to their needs," she added.
Kalpana Vissa, the co-president of Students Against Sexual Assault, helped draft the new rules. Vissa did not respond to requests for comment from The Fix.
George Washington University's code of student conduct also prohibits discrimination, though it offers little in the way of a definition of that term, merely stating that it involves "committing any prohibited acts because of a person's race, color, religion, sex, national origin, age, disability, veteran status, sexual orientation, or gender identity or expression."
University policy holds that the school "will not permit discrimination on grounds of sex, race, color, religion, national origin, disability, sexual orientation or gender identity or expression, or any other illegal basis in any University-recognized area of student life."
The school does, however, allow that "those campus organizations that are essentially and avowedly social fraternal groups may limit membership on the basis of sex" and that "those campus organizations that are essentially and avowedly sectarian may limit membership on the basis of religion."
Asked if the university's new policy will alter these exceptions in any way, Csellar did not respond.
MORE: Student government: Gendered terms like 'brotherhood' are 'textual discrimination'
MORE: Public university allows 'viewpoint-based' discrimination for unpopular speech, group claims
IMAGE: David Carillet / Shutterstock.com
Like The College Fix on Facebook / Follow us on Twitter