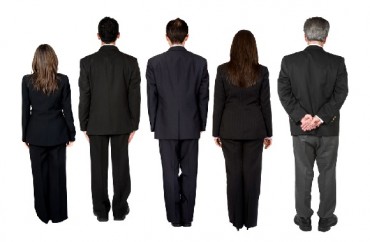 Zero presidents have signed it; all refuse
In November 2015, as racial protests engulfed the University of Missouri and students issued demands nationwide, Peter Wood thought the rocky campus landscape was ripe for higher education leaders to affirm their commitment to intellectual and academic freedom.
With that in mind, the prominent scholar penned a "College and University Presidents' Intellectual Freedom Commitment." However, campus leaders completely rejected it.
"Zero, absolutely zero" presidents have signed on, Wood said in an interview, but the president of the National Association of Scholars isn't giving up on his mission.
Wood's efforts initially began in the fall of 2015, as the Mizzou protests garnered national attention and ousted university leaders, spurring students nationwide to make demands at their respective campus.
At that time, Wood saw a number of conservative commentators responding with "very aggressive statements" about the need to preserve freedom of speech on campus. While he didn't disagree with them, he thought "something a little bit more thought through about what kind of actions could and should be taken to preserve the intellectual freedom" might be needed.
MORE: It might be time to defund colleges that suppress free speech, scholar writes
Wood initially published in January 2016 a 30-page document entitled "The Architecture of Intellectual Freedom." He shared it with several thousand university presidents and trustees, but received little feedback.
"It certainly did not hit home," Wood said.
That led Wood to develop the "College and University Presidents' Intellectual Freedom Commitment," a single-page, 340-word document he describes as less historical and philosophical and more of a "definite pledge."
The document states "that intellectual freedom is the foundation of higher education." It calls in part for the protection in academia to raise questions, analyze claims, express doubts and to argue for and against conclusions.
The commitment acknowledges intellectual freedom often results in controversies and public scrutiny.
"With that in mind we believe it is important from time to time for the leaders of colleges and universities to affirm strongly the principle of intellectual freedom," it reads.
College and University Presidents' Academic Freedom Commitment by The College Fix on Scribd
The model for enlisting higher education leaders to sign on to such a cause comes from the progressive left, Wood said.
He pointed to the success of the "American College & University Presidents' Climate Commitment," which was brought forth by a dozen college leaders in 2006. The group worked with climate advocacy groups like Second Nature, ecoAmerica and the Association for the Advancement of Sustainability in Higher Education to push the pledge forward. By the end of 2007, the commitment had more than 300 signatures and eventually more than 650 institutions committed to it.
Wood hoped to have the same success. He reached out to university presidents one by one. Could he enlist campus leaders?
"The answer is a big flat no. I can't," he said.
Wood said it appears college and university presidents have moved so steadfastly to the left that they're "much more interested in mounting the resistance to the rule of law and to President Trump than they are in protecting the rights of their own students and faculty members."
However, that's the negative way to look at the lack of signatories.
"The positive way is that the time has not yet come when they are really ready to commit themselves to this," he said.
However, the fight for intellectual freedom on college campuses hasn't stopped with Wood. It's expanded outside academia. Wood pointed to model campus free speech legislation developed by the Goldwater Institute and Stanley Kurtz, senior fellow at the Ethics and Public Policy Center. Additionally Wood and his organization, the National Association of Scholars, are working on proposed changes to the federal Higher Education Act.
MORE: Public colleges that threaten free expression would face steep penalties under model bill
However, Wood isn't giving up on his intellectual freedom pledge. The potential legislation might spurn campus leaders to act on their own.
"As they begin to notice that their states and federal government are about to move into this territory, they may well begin to think that voluntary and self-regulation might not be a bad idea and could stave off these external authorities," Wood said.
He also noted that recent riots at UC Berkeley over the appearance of conservative provocateur Milo Yiannopoulos "revived public interest in the topic and that opens up another chance."
Wood isn't discouraged by the original lack of response.
"I expect that everyone of these fights is going to be hard and I understand that higher education is now pretty much a wholly owned subsidiary of the progressive left," he said.
While there are conservative scholars and conservative institutions, Wood said it doesn't particularly help him in getting them aboard given they're a small demographic ignored by the mainstream.
It's the larger demographic Wood wants to reach.
"My hope is to make this a mainstream thing," he said.
MORE: Free speech resolution withdrawn at Bucknell, where Milo organizers were called 'fascists'
Like The College Fix on Facebook / Follow us on Twitter
IMAGE: Shutterstock