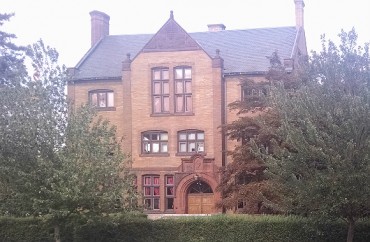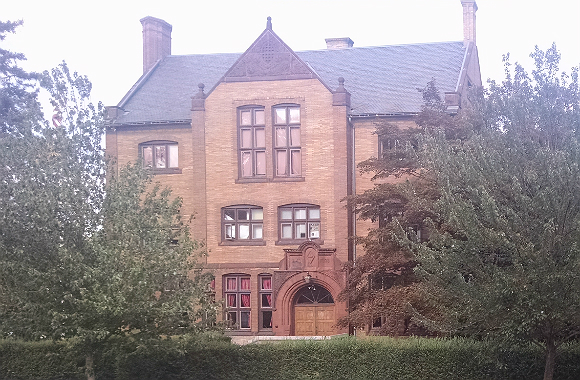 Wesleyan University — rated one of the worst in the nation for free speech by a nonprofit watchdog group — is slated to roll out a new center dedicated to advancing social justice, an effort estimated to cost more than $200,000 annually to promote various "gender, queer, students of color" causes.
Claiming the center was prompted by "racist, misogynistic and transphobic issues and events" at the private Connecticut campus, which costs $65,000-a-year to attend, the new facility will celebrate diversity, allow students to learn about their privilege, and work to increase campus equity, according to officials who developed the effort.
"Another important step in our efforts to enhance inclusiveness on campus is the creation of a student Resource Center to advocate for students through a mission grounded in social justice with an awareness of what students require to thrive," President Michael Roth stated March 30 in announcing the endeavor.
Expenses for the pending "Equity and Inclusion Resource Center" will include $33,000 in "modest renovations" to make way for the center in an existing facility, plus the cost to pay for two full-time staff positions, a faculty fellow, interns and programming throughout the year, for a total of about $220,000 annually, according to the proposal.
The plans for the center mark a new level of commitment to left-leaning identity politics at Wesleyan, which was rated by the Foundation for Individual Rights in Education as one of the Top 10 worst colleges for free speech in the country in 2016. It earned the distinction after nearly shutting down the campus paper for publishing an article that was mildly critical of Black Lives Matter and tormenting its student author.
MORE: 'I am not an intolerant dictator,' says Wesleyan student official who bashes free speech
MORE: Wesleyan Title IX officer: Not feeling welcome on campus deserves same response as rape
Wesleyan student Bryan Stascavage, who stood at the center of that controversy as the author of the Black Lives Matter column, told The College Fix that conservative students are tolerated on campus as long as they don't make too much noise, and that the center is nothing new since "classes have already been penetrated by social justice theory."
"…If social justice wants to lean further into intimidation to achieve their goals, then all I have to do is not be intimidated. Furthermore, professors with tenure have a lot of control over their own classroom, so the ones who believe in social justice have already incorporated it, and those who are resistant will continue to do so," he said via email.
He said he predicts the social justice center "will be much more under the control of the university itself, it will essentially be a Wesleyan-run student society."
"I personally will not have use for the center, but I am only one vote," he said. "And if they do help students, then I think it is money well spent. If it is a waste of money, then that will become apparent soon enough."
The social justice center design calls for it to be divided into four sub-centers for queer students, students of color, first-generation students and transgender students; it's a layout meant to strengthen the individual groups, while allowing them to converge in larger communal spaces, according to the proposal, which notes there's plans in the offing to also add a "healing space" and other amenities.
But Wesleyan already touts a center in training students for social change entrepreneurship, an office dedicated to equity and inclusion, a queer resource center, and multiple support groups.
In his announcement, President Roth praises the center, saying it "will help to meet the needs of students who are most vulnerable, maintain awareness of matters related to intolerance and inaccessibility, and empower collective work to address root issues of injustice and inequity."
But Stascavage points out that he feels it's left-leaning students who are cheated by the obsession with social justice.
"I would highly recommend this university to a conservative student, especially those who have an aspiration in politics. It is a great way to field-test ideas since there are plenty of students willing to share their mind about them," he said. "Professors constantly force me to defend my beliefs … It is an intellectual crucible, and a great one."
"I feel bad for liberal students since they are not challenged in this way at all, with everyone thinking like they do, there is little to do. It is like playing a game with the cheat codes on, it is an empty experience."
MORE: Wesleyan activists demand microaggression-reporting system, 'mandatory social justice workshops'
MORE: Wesleyan offers to tell students if their Halloween costumes are offensive
Like The College Fix on Facebook / Follow us on Twitter