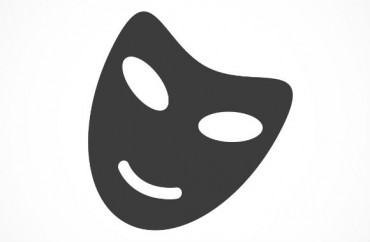 Spring Arbor University in Michigan punished a white female student who was shown wearing black makeup, perhaps a mud mask, on the photo-sharing app Snapchat, but won't say how.
WILX 10 reports that the caption on the photo identified her as "Lindsey" and reads "Hmu [hit me up] if ya need your cotton picked." It's not clear whether the person who shared the photo was "Lindsey" herself.
The Christian university imposes many vague restrictions on student behavior. The shared photo allegedly violated this section of its "Community Standards":
Gambling (including raffles), theft (including violations of copyright law), pornography, immodesty, profanity, crude, vulgar, racially/ethnically charged, or offensive language, and disrespectful behavior, such as gossip, dishonesty and malice are also viewed as inappropriate behavior for all students.
MLive reports that the school has "identified and disciplined" the student who posted the photo, again, without clarifying whether that person is "Lindsey." Spring Arbor cites the Family Educational Rights and Privacy Act for its tight-lipped response:
"The university is extremely upset about this incident," said university spokesman Michael Layne, president of Marx Layne & Company, a Farmington Hills agency representing SAU. "Spring Arbor will take steps to continue to make sure students are sensitive to diversity. This is not what Spring Arbor stands for."
The punishment is "widely rumored to be a short suspension," according to MLive. It was apparently spurred by a recent graduate who scolded the school in a Facebook post Friday for not responding to her request to discuss her "concerns" about the photo.
Spring Arbor quickly responded, but did not shed any light on who posted the photo.
Read the WLIX story and MLive report.
h/t Inside Higher Ed
Like The College Fix on Facebook / Follow us on Twitter
IMAGE: Vector.design/Shutterstock