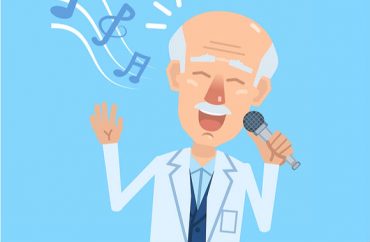 UPDATED
Faculty hold a special meeting to discuss concerns with process
The University of Kentucky is warning faculty that it can take action against them for alleged wrongdoing without a formal hearing – as long as their tenure isn't involved.
A spokesperson for the administration told The College Fix that its punishment of Prof. Buck Ryan – for a murky but nonsexual incident with a student – is permissible under a recent federal court ruling.
Ryan claimed in a Lexington Herald-Leader op-ed this weekend that he was punished for singing a Beach Boys song to a group of Chinese students because its lyrics were judged "sexual in nature" by the administration.
Although the China trip during which the incident took place was more than a year ago, the case only surfaced Friday.
The Herald-Leader published details about the resolution of sexual misconduct investigations into about 50 current and former employees, including Ryan, obtained under a public records request to UK.
The punishment of Ryan, who directs the Citizen Kentucky Project at UK's Scripps Howard First Amendment Center, has already spooked other professors.
The Senate Council, an arm of the University Senate, held a "specially called meeting" Monday to discuss whether "the University's procedures [are] fair to everyone," Prof. Bob Grossman, who went on the China trip with Ryan, told the Herald-Leader.
It wasn't just the song
UK responded to a Monday morning Fix post about Ryan's allegations by tweeting a redacted letter on its investigation into Ryan's behavior in summer 2015.
Patty Bender, assistant vice president for equal opportunity, found that Ryan had taken part in nonsexual but "inappropriate" conduct with a student at China's Jilin University, according to the October 2015 letter to his dean.
No student reported his behavior; Ryan's fellow faculty on the trip reported him to the administration. One of the unredacted parts of the letter said they saw him "walking early one morning" with the unidentified student, who was "wearing one of his UK shirts."
University of Kentucky letter recommending sanctions against Prof. Buck Ryan by The College Fix on Scribd
"Also of major concern and embarrassment to all those I talked to," wrote Bender, "was the song [also redacted] that Mr. Ryan sang at the closing ceremony." Ryan said it was a China-specific version of "California Girls" that he sang for the close of the university's Education Week.
Under the preponderance-of-evidence standard, Bender found that Ryan had practiced "inappropriate touching" and used "language of a sexual nature" in violation of university harassment policy, made worse by his refusal to "acknowledge any responsibility."
She recommended he be required to forfeit a recent award that funded his travel abroad, and warned he could be fired if he committed any other harassment.
University spokesperson Jay Blanton told The Fix that Ryan was "distorting the facts" by singling out the Beach Boys song alluded to in Bender's letter.
"He was sanctioned over serious misconduct," including "sexually suggestive language," that was "reported by his colleagues on a trip where he was supposed to be representing the university and educating students," Blanton wrote in an email.
@CollegeFix Serious charges and concerns about Prof. Ryan were brought by faculty, his colleagues. Details are at https://t.co/CB4q3rl0dr.

— UniversityofKentucky (@universityofky) December 19, 2016
Blanton denied that a professor who sang a crude hip-hop song to students as part of the curriculum would face similar punishment. "The song … was a secondary issue," part of a "pattern of other misconduct," Blanton said.
He declined to identify the faculty that reported Ryan, only saying "they were unanimous in their concerns." In a followup email Tuesday, Blanton said that five faculty in total "complained about [Ryan's] conduct," in addition to complaints from both Jilin and Shanghai University.
As for Ryan's claim that he was denied due process, Blanton said the university must only provide a hearing "when it revokes tenure."
He said a federal court recently upheld a university's right to not provide a hearing when it removes a department chair, so "surely a Dean can decide that a professor will no longer teach a class," as was the case with Ryan.
"Simply deciding that the university will not sponsor his travel, or that he can't teach a particular class, is not a violation of due process," Blanton said.
In his Tuesday email, Blanton specified he was referring to the Sept. 30 ruling by the U.S. District Court in Lexington, Ky., in Crosby v. University of Kentucky.
U.S. District Court ruling in Crosby v. University of Kentucky, Sept. 30, 2016 by The College Fix on Scribd
Prof. Richard Crosby had claimed he was denied due process when he was removed as chair of the Department of Health Behavior following an investigation into allegations of his sexist and "volatile" behavior.
Judge Joseph Hood minced no words in his finding that Crosby had no "property interest" in his "administrative" position, as opposed to his tenure:
This point is so obvious it seems a waste of paper to elaborate further, yet it is clear the Court must provide this analysis for Plaintiff's understanding. …

The Court was unable to find any Kentucky case law remotely suggesting that a state university's Board of Trustees is solely charged with appointing or removing a department chair, and Plaintiff has not cited to any such authority.

The Sixth Circuit has held "that tenured university professors [do] not have a constitutionally protected property interest in administrative posts."
Crosby nonetheless appealed the ruling to the 6th U.S. Circuit Court of Appeals a month later.
Ryan's superiors in the School of Journalism and Media, Lars Willnat, and First Amendment Center, Mike Farrell, referred Fix questions to Blanton. Ryan has also been retweeting coverage of his claims.
Signing away his right to sue?
Ryan and the university are also squabbling over who is preventing the public from learning the full details of the investigation.
More than a year ago, Ryan told The Fix in an email, he asked the administration for information on the complaints against him. That was turned in an open-records request and denied.
The university told him Monday that it will give him the same information he requested if he signs a waiver, Ryan said: That would mean signing away his right to bring "any [legal] claims against the University."
He refused. "The university has already violated my constitutional right to due process, which would have afforded me all the information you so generously offer to give others now," Ryan said he told the university in response Monday.
"If he is so confident he is innocent why wouldn't he want all [t]he records out there," Blanton said in a separate email. "He has made a number of claims. … But he apparently doesn't want them out there."
Asked whether Ryan would indeed be signing away his right to take legal action against the university, Blanton said:
The fact of the matter is individuals can sue the University when the university discloses personal details that would be protected by the personal privacy exemption. If the university is going to disclose all the details of Professor Ryan's case, then we need a waiver of claims so that he cannot later sue was for violating his personal privacy rights. It is, by no means, an unusual request and certainly warranted given the nature of this case.
On Tuesday, Blanton said the university was "not requiring [Ryan] to sign away his right to sue for other issues," only to "waive his right to sue us for releasing the information" in his case.
The spokesman wrote an op-ed Tuesday in the Louisville Courier-Journal giving the university's side, saying Ryan's case file would "reveal compelling evidence of misconduct" brought to light by "his own colleagues."
Ryan insists that he is owed due process to respond to his accusers and to "provide witnesses who could have exonerated me."
He told the The Fix that the students he allegedly harmed "were dragged into this case" and would have defended him if interviewed.
"[T]he only victim in this case is me," he said.
UPDATE: UK spokesman Jay Blanton responded to other Fix queries in a Tuesday email, portions of which have been added to the story.
Like The College Fix on Facebook / Follow us on Twitter
IMAGE: chingachgook/Shutterstock