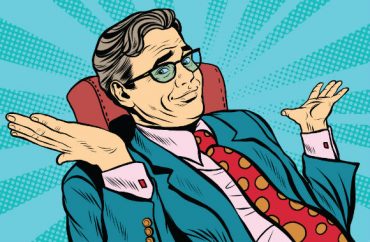 Terrible facts to face at trial
Marymount University saw the writing on the wall in March, when a federal judge refused to dismiss a lawsuit by a student it suspended for two years for alleged sexual assault.
It reached a confidential settlement last week with "John Doe," who also reached a confidential settlement with his accuser and defendant "Jane Roe." Each party will bear its own attorneys' fees and costs.
The Catholic university in Virginia was looking at a very unpleasant trial scenario, based on Judge T.S. Ellis's findings against it.
Doe raised credible evidence that Prof. Donald Lavanty, the Title IX adjudicator, held "certain gendered beliefs" against men in sexual-misconduct disputes, suggesting they "always enjoy sexual contact even when that contact is not consensual."
Lavanty had reacted in disbelief when a male student in another sexual-misconduct case, who had reported himself the victim of unwanted female touching, said he was not aroused by it. The professor pressed on: "Not at all?" Other campus Title IX officials have said "most people" tell the truth about being sexually assaulted and that the process was tainted by politicization in Virginia.
Doe had raised enough serious allegations about gender bias that his "erroneous outcome" claim couldn't yet be dismissed, Ellis said in March.
MORE: Marymount adjudicator suggested men enjoy being sexually violated
The school banned him from calling witnesses, gathering exculpatory evidence and even indirectly cross-examining Roe – practices that Ellis suggested violated Marymount's obligation to investigate Title IX claims "with a degree of caution commensurate with the serious consequences."
Roe herself made "physically impossible" claims about Doe inserting his "entire fist" in her vagina while she was standing, and the college accepted her "purportedly implausible allegations" over the accounts of "neutral witnesses," Ellis said.
Her own roommate told investigators that Roe said she wanted to "climb" Doe "like a [expletive] tree" and praised his tongue skills after their makeout session: Roe often "bent the truth."
Doe claims they never even touched each other's genitals before Roe left. She waited 10 months to accuse Doe, making several physical allegations the school accepted uncritically.
While we have no idea what Marymount paid Doe to make him go away, the fact that Ellis condemned the school's practices so thoroughly – in a federal appellate circuit that requires accused students to surmount high hurdles – suggests the university wanted to avoid trial at all costs.
Read our prior report on Marymount's loss.
MORE: Ellis rules GMU violated student's constitutional rights in BDSM case
IMAGE: studiostoks/Shutterstock
Like The College Fix on Facebook / Follow us on Twitter