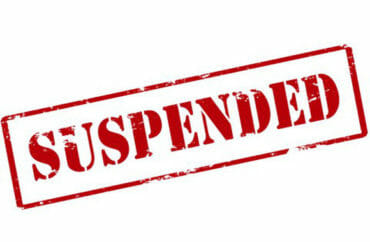 Testimony was almost exclusively hearsay; student maintains her innocence
The University of Denver recently suspended a freshman student for fall quarter 2018 for having allegedly used several slurs frequently in everyday conversation, with the school saying that the behavior violated its harassment policy by creating "a hostile environment of divisiveness and disrespect."
The student, meanwhile, has denied any wrongdoing in the matter, and a campus watchdog group has raised serious concerns about the university's approach to the controversy.
Addison Puffer, an outspoken conservative and student government senator, claims that her suspension is unjust since most of the evidence against her is based on hearsay, and other individuals in a similar situation received warnings and were not suspended. She said she believes the claims against her stem from her outspoken conservative views.
The College Fix has corresponded with Puffer extensively about the matter, and has reviewed the entire investigation report, along with appeal documents.
The Fix also reached out to several officials who were directly involved in the investigation to set up interviews. Lili Rodriguez, University of Denver's vice chancellor, replied for all of them: "As I hope you can appreciate, we respect the privacy of our students and do not comment on student matters. We are ethically and legally bound to protect that privacy."
'Turf war'
Puffer is part of the Pioneer Leadership Program, a program in which 88 freshman students live together and participate in leadership exercises.
Last fall, according to an extensive report commissioned by the school's Office of Equal Opportunity, a "turf war" arose in the hall between conservative students in the program and a Social Justice group in a different wing. One outgrowth of this turf war was the defacement of a student's door when he put up several conservative posters. In response, the resident assistant made him remove the posters and called the entire hall together for an "emergency meeting" to discuss the "inappropriate behavior."
In January 2018, two resident assistants in the program hall made a report to the Office of Equal Opportunity about several students in the dorm, including Puffer, who they claimed continually used racial slurs, creating a hostile environment.
Several days later, Linda Olson, the director of Pioneer Leadership Program, met with Puffer in private, and informed her of the case against her. In her testimony to the university, Olson related that Puffer broke down and started crying.
Puffer told The Fix that during the course of that meeting, Olson told her "this is something you will have to deal with while being white and an open conservative," and counseled her that "you probably would have been safer at CU Boulder."
Investigation relied almost exclusively on hearsay
The university made three allegations against Puffer: that she committed harassment generally by "frequently us[ing] inflammatory racial and homophobic slurs, such as 'nigger' and 'fag;'" that she harassed another student when she called him a "fag" and then used the n-word in all of its forms during a car ride; and that she harassed a transgender student by asking him "Are you a fag?" at a debate team event.
To validate these claims, the university interviewed 12 students and one faculty member about the situation in the dorm. Of these, only one—the student who Puffer allegedly called a fag in the car—actually claimed to hear Puffer use the slurs.
One of the reporting parties, a residential advisor in the dorm, began his testimony by saying: "Everything that I am aware of I have only heard through other individuals who have told me."
A second reporting party, another advisor, recounted Puffer's roommate telling her that Puffer had called her a "nigger" when she returned from vacation with a tan. The roommate did not testify before investigators.
Multiple other witnesses recounted second or third hand accounts of events. One student recounted how the transgender student told him about Puffer asking if he was a fag at the debate event. The transgender student also did not testify before investigators.
Several other students testified that they were told of these events by other witnesses. One stated: "I think Addison went up to my friend when he was in his hall and she just went up to him and asked him, 'do you identify as a fag?'"
Another said: "I have heard that Addison commonly uses the n-word from my friend."
The only witness who claimed to have heard Puffer use either "nigger" or "fag" firsthand described a car ride early in the 2017 school year, wherein Puffer allegedly called him a "fag." When he expressed his astonishment, Puffer allegedly retorted "at least I didn't call you a nigger." At least two other students were in the car at the time, according to both the witness and Puffer, though the university did not interview either of them.
The College Fix asked Puffer whether the university tried to contact either of the other two witnesses in the car. "As far as I know, they were not contacted," she said.
One witness also provided a first hand account of Puffer referring to Asians as "orientals," and another described her saying "we don't care about that minority bullshit." In the university's report, no context was provided for the latter comment.
According to the report, Puffer flatly denied the claims that she frequently uses "nigger" and "fag." When confronted with the witness statements, Puffer replied: "No…these are not words that I use." When asked specifically about the accusation that she called her roommate a nigger, Puffer responded: "I don't recall using that word, but I'm confused, if I said that to her, how is that harassing her?"
Despite the relative lack of firsthand accounts, university investigators determined that it is "more likely than not" that Puffer frequently uses the words "nigger" and "fag," and that the events in the car and with the transgender student transpired as witnesses claimed, according to the report.
The university determined that Puffer's conduct in the car and toward the gay student did not amount to harassment against those students specifically, since it was not "sufficiently severe, pervasive, or persistent" and that it did not "unreasonably interfered with students' work, academic performance, or participation in University activities."
In regard to the general charge of harassment, however, investigators concluded: "The harassing conduct included overtly racist and homophobic epithets, which was repeated, continuous, and prolonged, despite numerous objections. The number of incidents, as well, points to the frequency and persistence of the conduct. Also, given the number of students who complained to RA's, it evidently was having an adverse impact on the provision of services and benefits from the University."
As a result of their finding, the university suspended Puffer for the fall quarter of 2018, and gave her two weeks to watch the MTV documentary "White People," and write a paper discussing "the impact of [her] behavior during the incident which prompted this outcome, and specifically how people other than [Puffer] were impacted." A citation of the MTV documentary was required as part of the paper.
Campus free speech group blasts university's decision
Following the decision, Puffer reached out to the Foundation for Individual Rights in Education for legal opinions and assistance in dealing with her suspension. FIRE's Vice President for Policy Research Samantha Harris wrote a letter to several DU officials who were involved in the matter, along with the school's general counsel.
In the document, Harris noted the lack of first-hand accounts, and describes the suspension as "based almost exclusively on hearsay and gossip." Harris also noted that Puffer "had no right to confront the witnesses against her."
After recounting 13 separate instances where witnesses declared that they had never heard Puffer use the words "nigger" or "fag," Harris wrote: "If Addison Puffer may be suspended because some people said that other people said that she said offensive things, then students at DU have no free speech rights at all."
In her letter, Harris noted that DU is a private university, and has the right to "discipline students when it reasonably believes it has discovered on-campus harassment." However, she added: "The reasonableness of that determination has outside limitations. Several courts have described the nature of the relationship between a private college and its students as contractual. Such a contract, like any contract, includes an implied covenant of good faith and fair dealing."
"If DU's evidentiary standard is so low that it credits hearsay and denies a right to cross-examine witnesses, its promise of free expression is illusory, and the good faith covenant is breached," Harris wrote.
In her letter, Harris the strongly urged the university "to consider whether jeopardizing the future of one of your students based on things she is alleged to have said through 'the gossip vine' is truly in the interests of fairness and justice, principles in which we hope you believe."
Appeal struck down
The university allows appeals to proceed on any of three bases: procedural errors that impact the findings; emergence of new evidence that could impact the decision; and substantially disproportionate punishment for the offense.
Puffer claimed in her written appeal that since 12 witnesses only provided second- and third-hand accounts, and she was not allowed to confront the witnesses against her, investigators made a substantial procedural error. Similarly, she claimed that since the university's findings were based on rumor, and other students who had been accused of similar conduct were warned and not suspended, the punishment was disproportionate to the offense.
University official Corrine Lengsfeld ruled against Puffer's appeal. To rebut Puffer's assertion that only one witness provided a firsthand account of her using the n-word, and no firsthand accounts of her saying "fag," Lengsfeld cited three students who gave firsthand accounts of Puffer's use of "offensive language."
One student claims Puffer referred to asians as "orientals" when discussing the lack of diversity at DU, and another claims Puffer said "we don't care about that minority bullshit" on a retreat in Belize.
In response to Lengsfeld's ruling, Harris, FIRE's policy director, told The Fix that the university "moved the goalposts," since the original case relied on Puffer's alleged use of the words "nigger" and "fag," while the appeal focused on things like "orientals" and "minority bullshit."
Lengsfeld also defended the use of second- and third-hand accounts in some instances, on the basis that they came from resident assistants: "When the statements are collected from individuals in roles of authority who have responsibilities to receive and document/report conduct violations as part of the University's commitment to a safe environment. These witness statements then become less rooted in rumor and more factual."
Though in her appeal Puffer stated that she was not allowed to confront witnesses against her, Lengsfeld noted that Puffer was allowed "to respond verbally and directly to excerpts from specific witness statements (page 43 to 44) during her interview, representing an unusual effort to allow a counter narrative."
Lengsfeld denied that Puffer had not been warned about her conduct, citing several passages from the report. One in particular reads: "The final report documents that the debate faculty discussed with the respondent appropriate language after an incident where she calls [one student] a 'fag.' The final report does not provide sufficient documentation to confirm this occurred but there is also nothing that indicates it did not." Another points out that the student in the car incident confronted Puffer about "appropriate language."
The College Fix reached out to Lengsfeld to discuss the appeal, to which she responded: "As I hope you can appreciate, we respect the privacy of our students and do not comment on student matters."
Puffer continues to assert her innocence, and has retained legal counsel to pursue the case further. She has expressed interest in returning to the university.
"Part of me would like to return because I was very successful on campus and love Denver," she said. "But I also don't know if it is in my best interest."
MORE: Prof suspended for singing along to rap song, calls punishment overreaction
MORE: Public university spends $16K on campaign to warn students to watch what they say
IMAGE: Shutterstock
Like The College Fix on Facebook / Follow us on Twitter