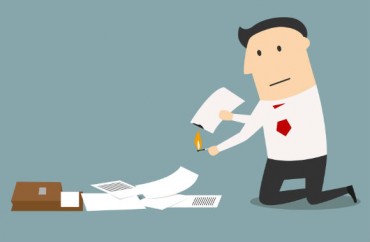 Advocates for due process in campus rape adjudications have long sought to remove college officials from investigations because their various conflicts of interest render them unable to provide basic fairness to either party. (See this recent column by Barnard College student Toni Airaksinen on her involvement in sexual-misconduct cases.)
That's why it's troubling those advocates to see how the University of Texas-Austin is attempting to turn a neutral institution – its campus police – into an advocate for one party.
Its new "blueprint," flagged by Inside Higher Ed, tells campus police to conduct worse investigations. UT-Austin's Institute on Domestic Violence and Sexual Assault developed the manual, which tells police to ignore contradictions and inconsistencies in rape accusers' allegations because they must be the result of "trauma":
While conducting research on why so few incidents of sexual assault are prosecuted, Rebecca Campbell, a psychology professor at Michigan State University, interviewed police officers to learn more about how they perceive victims they interview. "The stuff they say makes no sense," she quoted one officer as saying. "They can't get their story straight," said another. "No way it's true. No one would act like that if it's true."
What Inside Higher Ed ignores, but the Foundation for Individual Rights in Education picks up, is how the blueprint instructs police to do interviews with rape accusers:
In particular, Section 7 of the manual, billed as a "toolkit" for police investigators, warrants further discussion. … FIRE is deeply concerned by the recommendation that police investigators—who even by the report's own admission are supposed to serve as "neutral fact finders"—should deliberately conduct their investigations in such a way as to "anticipate" and "counter" possible defense strategies.

One of the most disturbing of these recommendations relates to the defense strategy of "impeachment by contradiction," which happens when "[a] witness testifies to facts at the trial that are different from facts recorded in their case documentation." To prevent the defense from being able to do this, the report essentially suggests that investigators avoid creating any record in which parties might make contradictory statements. So, investigators should "avoid repeating a detailed report" when conducting follow-up interviews, and they should "reduce the number of reports prepared by investigators," all to limit the defense's ability to challenge the prosecution's case.

An investigator who is trying to anticipate and counter defense strategies in the course of his/her investigation is not acting as a neutral fact-finder—that is, someone who is trying to find out what actually happened.
UT-Austin isn't simply telling police to "take steps to ensure that relevant evidence will be admissible," but asking them to "refrain from documenting what could be characterized as relevant exculpatory evidence—inconsistencies in a party's story—in order to help one party's case," FIRE's Samantha Harris writes: "That isn't the role of a neutral fact-finder."
The blueprint also lays out several "myths" (Table 3.5) that many people outside of the Title IX industrial complex would think are very debatable.
Two examples: "If a girl initiates kissing or hooking up, she should not be surprised if a guy assumes she wants to have sex," and "Rape accusations are often used as a way of getting back at guys" (persuasively argued in litigation by accused students who note the curious timing of rape allegations).
Read the blueprint, the story and FIRE's analysis.
Like The College Fix on Facebook / Follow us on Twitter
IMAGE: Seamartini Graphics/Shutterstock