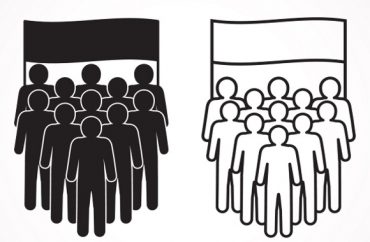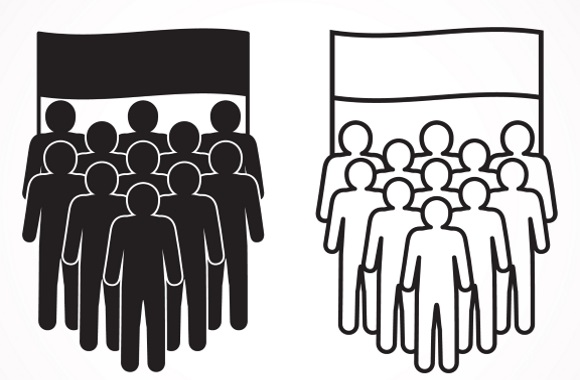 A student-created dance performance at the University of Melbourne is causing an uproar as white attendees have been segregated from people of color in the theater, and they're required to sign a "declaration" in order to gain entrance to the show.
According to The Australian, Isabella Mason's "Where I Stand" is designed to show "how indigenous people and people of colour have been excluded from society and history." Mason admits she has "confronted" some (white) attendees at her show.
"Realistically, there are simply two different shows for two different audiences," Mason said. "The (white) audience in the foyer are invited to go through a process of accepting/transitioning/cleansing similar to a right of passage."
People of color get first dibs on entering the venue, while whites have to "wait outside where four dancers, who introduce themselves by their preferred pronouns, talk to them about white privilege."
White patrons are then asked to sign a big brown piece of paper on the wall that states: "I ­acknowledge where I stand." If they do not, they are not allowed to enter the theatre. Once there are more white audience members in the theatre than people of colour, the show stops and the audience is left to sit and think.

"Of the five shows thus far, we have not had equal representation on any night," Mason said.

The student of mixed Maori and European heritage said audience members had reacted in different ways to her show and admitted some had walked out.

"I have had a number of people contact me to tell me their own experiences and thank me … Many have cried … Some have been angry, some have walked out," she said.

Institute of Public Affairs ­director Bella D'Abrera said the University of Melbourne should cancel the performance.

"It's reverse segregation and if people are paying for tickets, and taxpayers are funding the VCA, then they should be let in … or they should stop the performance," she said. "I'm not surprised the university hasn't criticised this, I'd be more surprised if they did. This is more taxpayer-funded identity politics."
One attendee and his partner refused to sign the paper, and compared the whole situation to the Chinese Cultural Revolution:
"I don't blame the girls involved in the piece, they are young and self-righteous," he said. "I do blame the University of Melbourne for allowing racial selection on campus in any shape or form. I am gobsmacked that any university would preside over an event where entry is based on skin colour. I naively thought this was a line that even the regressive left wouldn't cross."
MORE: Theater dept. cancels play because whites might be cast as Asians
MORE: U. Utah drafts 'color-conscious' casting policy for theater dept.
IMAGE: Shutterstock.com
Like The College Fix on Facebook / Follow us on Twitter