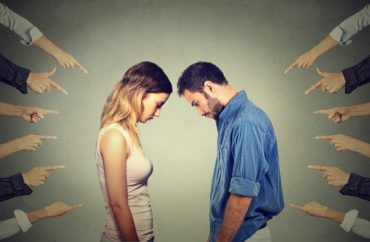 Trent University in Ontario workshop draws criticism
An upcoming talk titled "It's OK to be (Against) White(ness)" is stirring up controversy at a Canadian university.
The event, scheduled for Monday and sponsored by the student association at Trent University in Ontario, has been accused by some of being "inflammatory" and racist against whites.
However, an event organizer has pushed back against those accusations, saying the gathering is about "diversity, inclusion and conversations about how we can all work together to help achieve racial justice."
The event, which has a full title of "It's OK to be (Against) White(ness): Racial injustice in a time of racist entrenchment," will include a keynote address given by University of Regina professor Michael Cappello.
While the talk has stoked criticism and controversy, a Trent University spokesperson told The College Fix in an email that the university is not anticipating protests or protesters at the workshop. Though, the university said that security will be provided at the event.
An online description of the lecture describes Cappello as an "anti-oppressive educator" whose previous academic work "has focused on teaching/learning against colonialism and teaching/learning into reconciliation between Indigenous and non-Indigenous peoples."
In a statement published Feb. 26 on Facebook, the Trent Central Student Association said the event's title is a spoof on the "It's OK to be white" posters that were hung up late last year at college campuses in the U.S. and Canada.
"These posters had a divisive and offensive message and were revealed to be tied to white nationalist agendas," the statement said.
The Feb. 26 Facebook post, addressed to Trent University students, sought to "clarify the intentions of this event" amid questions regarding its provocative title.
In the statement, the student association touched on the event's content and said that the concept of whiteness is an academic term used to understand how skin color can influence power and privilege. The topic of whiteness isn't just about white people, the Facebook post stated.
"Whiteness, as an idea, is not about white people as much as the ways that white racialization is socially constructed as dominant, both historically and in the present moment," the statement said.
Given this, the statement claims the event's focus on the concept of whiteness allows an opportunity "to move away from the narrow, individual framing of racism as personal ignorance, and begin to focus on the systemic ways that these ideas are made normal."
The ire felt by some toward the event is evident in the Facebook comments attached to the Feb. 26 post.
"This seems a little inflammatory," wrote Darcy Foskett, a student at Trent University.
"You are inciting hatred against an identifiable group (Caucasians). Resign from your posts and stop embarrassing the university with your blatant hate speech and racism," said a comment from Tyson Sangster, who told The College Fix he is an alumnus of Trent University.
Other comments on the Facebook post accuse the event of "insanity" and call it a "blatant attack of whites."
The workshop was also criticized in an editorial published by the Toronto Sun, which argued the event is right to face criticism and that it isn't serious about fighting racism.
"More plainly, it's about a toxic and divisive ideology steeped in the intolerant loathing inherent in postmodernism and cultural Marxism that divides the world into us versus them groups, into victims and oppressors," the editorial states.
KawarthaNOW, an online news website in Canada, reported that Lindsay Yates, an event organizer, told the news outlet that critics have misunderstood the workshop's focus.
"This event is about recognizing privilege that is granted based on racial identity and helping students who do have access to white privilege think more about how to be allies to racialized communities," Yates said. "The event is focused on diversity, inclusion and conversations about how we can all work together to help achieve racial justice."
Yates declined to comment to The College Fix.
MORE: University guide takes on 'white fragility, white spaces, seeing white'
IMAGE: YouTube screenshot
Like The College Fix on Facebook / Follow us on Twitter