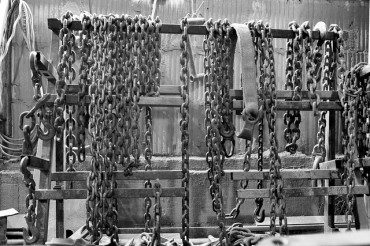 Rough sex? Check. Bondage? Check. Riding crop, handcuffs and silver balls? Check, check and check.
Sounds like just another average, run-of-the-mill college course description, for those who keep track of such things (like us).
Enter American University's contemporary American culture course  focused on the best-selling soft porn phenomenon "50 Shades of Grey," a gripping three-book series, no less. The class is set to debut this spring. Wonder if there will be a waiting list?
The course description promises to explore: "the interplay of sexuality, health, public relations and marketing. Topics covered include feminism, addiction, social media marketing, sexual expression versus sexual repression, targeting the mom demographic, domestic violence, literary criticism, and relationship and identity forming. The course also relies on academic texts, online resources, lectures, and guest speakers."
Oooh, guest speakers. Perhaps they can line up that lady who gave a guest lecture at Yale University who had students rip safety pins out of her skin, all in the name of sex education, mind you. Get your mind out of the gutter.
Click here to Like The College Fix on Facebook.