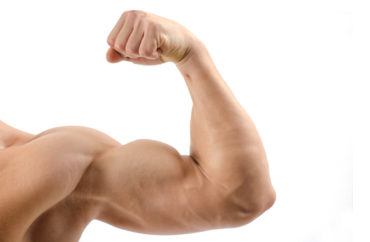 'You throw like a girl'
As part of a lineup of health programs, a public university this fall will offer a workshop for "male-identified students" to discuss sexuality, emotional expression, hook-up culture and the "aesthetics of manhood."
The University of Georgia is piloting the "EngageMENt Program" this coming semester. It aims to provide "a supportive space for male-identified students to engage in critical thought across a series of subjects without fear of judgment."
Gender is defined by the school's health center as a "social construct" that influences how "expressions, mannerisms, dress and speech" are categorized. While sex refers to "biology, anatomy and chromosomes," gender "is society's set of expectations, standards, and characteristics about how men and women are supposed to act."
"Some people's assigned sex and gender identity are pretty much the same, or in line with each other. These people are called cisgender. Other people feel that their assigned sex does not align with their gender identity (i.e., assigned sex is female, but gender identity is male). These people may identify as transgender or trans. Not all transgender people share the same gender identity," the website states, citing Planned Parenthood as its source.
EngageMENt will look beyond these "social constructs" and discuss topics titled, variously, "You throw like a girl" and "Boys don't cry." Attendees will learn about the aesthetics of manhood, studying traditions like "No Shave November."
Reached for comment via email, student health center spokeswoman Kristine Groft told The College Fix that the school could not offer much information about the program yet.
"We are unable to provide any answers thus far as this program has not yet initiated…it will be piloting mid Fall semester for the year of 2019-2020. If you want to check back with us next year – we would be happy to chat," Groft said.
Among the offerings of the program is "Taco'bout it Tuesdays," in which "male-identified" students can attend and discuss topics such as emotional expression, party culture, relationships and sexuality. "A free taco lunch is included for the first 10 attendees!" the website states.
The university will also offer an "EngageMENt Workshop" open to "students of any gender identity." That workshop, which is available on request, addresses topics such as male and female friendships and the impact of gender on romantic relationships. Students can request this workshop to be brought "classrooms, residence halls, Greek organizations, and non-Greek student organizations."
MORE: Another women's college admits men who think they are women
MORE: Students warned: Bulging biceps, big guns advance unhealthy masculinity
IMAGE: Iulian Valentin / Shutterstock.com
Like The College Fix on Facebook / Follow us on Twitter