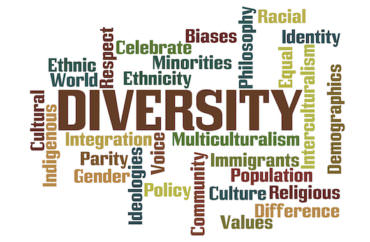 Three-tiered diversity program helps participants 'function effectively in a diverse work group'
The University of North Carolina, Wilmington offers a multi-step diversity training program which includes a section on "10 problems" professors and staff should learn about "to create a sustaining, welcoming, and inclusive environment for students of color on predominantly white campuses."
Called the "Just Like Me" workshop, it's one of 12 different training sessions offered through the public university's Department of Institutional Diversity and Inclusion.
The sessions are grouped into three tiers: introductory, intermediate and advanced. All three tiers cover a range of topics, from the introductory "Be an Ally to All," to the advanced "Cultural Competency and Respect Workshop," according to the program's website.
The program also offers a workshop designed to help participants "put a stop to the insensitive little 'paper cuts' that we unknowingly inflict upon each other," as well as a discussion on race and privilege.
An intermediate-level training uses "several scenarios, role playing, and exercises" to "challenge and highlight diversity competencies," the website states. Another workshop explores "a broad definition of diversity," and how faculty and staff can "begin to raise our awareness to function effectively in a diverse work group."
As for the "Just Like Me" workshop, it's described as a "completely interactive workshop" in the advanced tier, and helps participants recognize "10 problems that faculty, staff and administrators must be made aware of to create a sustaining, welcoming, and inclusive environment for students of color on predominantly white campuses."
Reached via email and asked for specifics about the tier system, as well as the alleged problems students of color face on predominantly white campuses, program director Kimberly Mclaughlin-Smith offered to set up an interview with The College Fix, but did not respond to follow-up attempts to schedule a conversation.
Reached for comment via email, university chief diversity officer Kent Guion directed The Fix to another webpage with another set of diversity offerings such as "Privilege: Yours, Mine and Ours," and "Creating and Inclusive Work Environment."
The same webpage also contains a section where faculty may request customized diversity trainings from McGlaughlin-Smith, including "staff meeting starters" and retreats.
Diversity-based trainings have become popular on college campuses in recent years, often with a view toward educating faculty on how their whiteness presents problems to students of color.
Last fall, California State University San Marcos hosted a "whiteness forum" that detailed "different ways in which students say whiteness in America oppresses people of color and society."
As part of a two-day conference at the University of Michigan last December, meanwhile, white employees were taught "recognize the difficulties they face when talking about social justice issues related to their White identity."
MORE: UNC Charlotte offers 345 'diversity' courses
MORE: Yale removes white men's portraits from hall to promote diversity – then says it's temporary
IMAGE: Shutterstock
Like The College Fix on Facebook / Follow us on Twitter