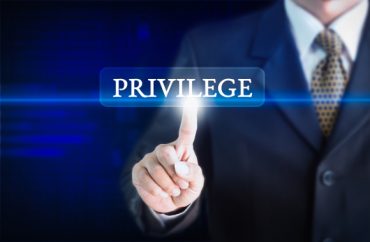 Sessions help students 'better understand whiteness and privilege'
Humboldt State University, in Arcata, California, is offering its students a series of workshops this summer designed to cultivate a "positive white racial identity" in its white participants.
Humboldt has already hosted the first two sessions of the five-part summer series titled "Building Stamina: Cultivating a Positive White Racial Identity that Supports Positive Participation in Conversations about Race." The series is designed for "white folks who want to participate in conversations about race more productively" in the hope that they might "better understand whiteness and privilege."
According to the online event description, no experience talking about whiteness is necessary. Only "a willingness to listen, learn, and have what you know questioned is required."
University officials declined to comment on the workshop. Reached via email, campus spokesman Grant Scott-Goforth only provided The College Fix with a link to the publically available event description.
The staff contact listed on the event itself, Meredith Oram, failed to respond to numerous email requests for comment. Reached twice by phone, she stated both times that she was too busy to talk and indicated that she would call back at a later date, which she did not.
The school has already hosted two sessions of the workshop series. The most recent session featured a screening and discussion of MTV's video "Why Does Privilege Make People So Angry?" The video, hosted by comedian and television personality Franchescha Ramsey, states that "everyone has" privilege, but states that, in the context of discussions about privilege, "no one wants to be the bad guy."
"Talking about privilege is not meant to make you feel guilty," Ramsey says in the video. "Acknowledging it isn't about shame, it's about challenging the system that perpetuates inequality."
The series has three remaining sessions throughout the summer. The next, in July, will feature a TedTalk by Peggy McIntosh, writer of the famous "White Privilege: Unpacking the Invisible Knapsack" essay that brought the concept of white privilege to a broad audience.
The next session, later next month, will feature a TedTalk by Brittany Barron titled "What Beyonce Taught Me About Race." In that video, Barron claims that America has become an "expert" on the "dehumanization of, the oppression of, the abuse of, and segregation from black people."
The final installment of "Building Stamina" will provide attendees with Ijeoma Oluo's article "White People: I Don't Want You To Understand Me Better, I Want You To Understand Yourselves." In the article, Oluo expresses her frustration with "white culture's" dominance and white people's "ignorance" before concluding with a call for white people to "find [themselves]" lest they vote for "White Supremacy."
MORE: University hosts training on how to 'reduce the impact of white privilege'
MORE: Conference teaches K-12 educators how to combat 'whiteness in schools'
IMAGE: Shutterstock.com
Like The College Fix on Facebook / Follow us on Twitter