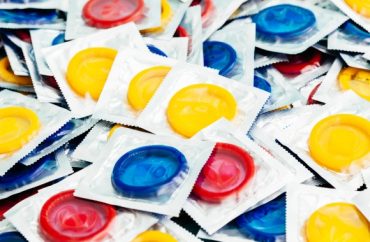 Students offered 'finger cots,' lubricants
A contraception-based program at the University of North Texas offers students nearly a dozen different sex kits, including multiple types of condoms and lubricants, though students first have to be trained in the use of these materials before taking them.
The school's "Condom Club" offers "free safer sex kits each week to enrolled UNT students," the program's website states. Participants in the club are allowed to choose from eleven different "safer sex" kits "once a calendar week." Those packages include the "Standard Kit" of "4 standard condoms and 2 packs of water-based lubricant," a latex-free option, an "insertive condom" kit, numerous types of lubricants, and a "finger cot" kit.
"Finger cots" are latex finger coverings usually used in medical settings. Numerous universities have repurposed them to serve as sexual devices. The University of Oregon and Oregon State University both dispense cots for student sexual use.
Students are not, however, permitted to simply take the kits without qualification. The program's website stipulates: "To participate in the Condom Club program, each academic year students need to meet with a Meadows Center team member for a ten minute demonstration of appropriate uses of condoms, dental dams and other barrier methods.  During the demonstration, students will also learn about lubricants and recommended times to get STD testing." Students must re-train for proper condom usage every year.
The school also offers free HIV testing for its students. Its "Mean Green Screen" program offers "pre-test counseling, risk reduction education, test administration, test results and post-test counseling."
MORE: University teaches students the 21 steps of condom usage
IMAGE: Lemon Tree Images / Shutterstock.com
Like The College Fix on Facebook / Follow us on Twitter