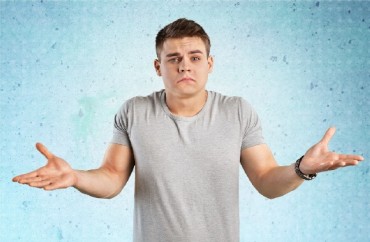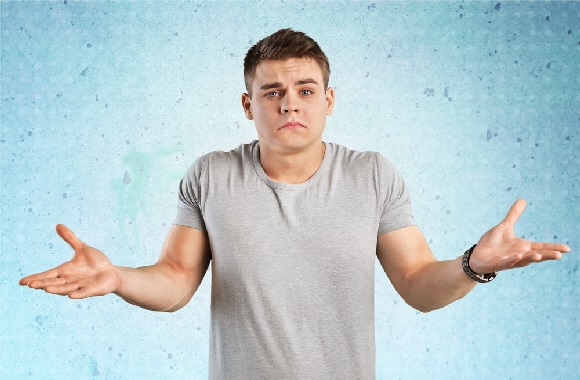 A new freshmen training program to be debuted this fall at the University of Wisconsin-Madison aims to teach students why they should not use "disrespectful speech," and will also delve into subjects such as white privilege and microaggressions.
The program, called "Our Wisconsin," will be rolled out this fall to 1,000 students with the goal of making it mandatory for new students by fall 2017, campus officials recently announced.
The university's director of media relations, Meredith McGlone, told The College Fix last week that specific details of the program's curriculum are currently unavailable as it is still in development stages.
But the announcement published by the university over the summer paints a picture of its overall themes.
Dr. Joshua Moon Johnson, who is leading the program's development, states on UW-Madison's website that the Hate and Bias Incident Team he chairs has found many students complain about "disrespectful speech that was intended to be funny or inquisitive."
The new program aims to help curb such conflicts through education, he stated.
"This pilot is an effort to definitely create some broad awareness of difference — not to tell people how to think, but to tell people how to critique the ways in which they think," Johnson stated. "… We want our students to take active roles in positively influencing campus."
MORE: Told He's Racist, UW-M Student Rejects Further Diversity 'Training'
According to Johnson's personal website, his work is influenced by "his personal identity as a Christian, queer, multiracial Asian-American/Euro-American, man who grew up in Mississippi."
"Joshua began to pay attention to identity as he was being home-schooled by his Pentecostal minister parents, and he began to realize there were conflicts with his religious, spiritual, sexual, and gender identity; moreover, this long-lasting struggle affected all aspects of his life," his website states. "Joshua's understanding of identity and conflict has led him to a career educating on topics of social justice and has led to becoming a best-selling author with his first book, Beyond Surviving: From Religious Oppression to Queer Activism."
Chancellor Rebecca Blank, in announcing "Our Wisconsin," touted it as one effort among many to improve the campus climate. The pilot program is expected to cost as much as $200,000 to launch and includes 45 faculty and students as program facilitators, the Milwaukee Journal Sentinel reports.
The structure of the training will ask students to attend "a pair of two-and-a-half hour presentations on rethinking how ethnic majorities and minorities interact," Campus Reform reported. "Afterward, the students will take part in discussion groups, write about their experiences, and practice other mental exercises to help them realize their feelings toward other ethnicities."
MORE: UW-M hires counselors to help students cope with microaggressions
The university's Hate and Bias Incident Team reports that the campus has recently experienced: "written hate and biased speech and vandalism on whiteboards, bulletin boards, chalkboard, door decorations"; "racial slurs, insults, and derogatory language"; and "defaced program materials related to racial diversity events."
The team defines bias and hate as not only including vandalism and harassment, but also slurs, degrading language and intimidation.
UW-Madison student Katrina Morrison, who is helping to shape the new cultural competency program, stated on the university's website that it will include discussions on white privilege.
"We wanted to talk about privilege. What is white privilege? What are sets of privileges that we all have?" she stated. "It's okay that we all have these different sets of privileges and identities and we can still coexist."
McGlone, in an email to The College Fix, said the effort aims to create a harmonious and positive experience for students.
"People come to UW-Madison from all over the country, all over the world, and for many of them, it's the first time to meet such diverse people who do not look like them or believe like them," she stated. "[Our Wisconsin] is not just about race. It's about addressing all sorts of differences."
Diversity programs of this sort are now used on campuses all across the country, and along with them come questions of free speech and political correctness. McGlone told The Fix free speech will be protected at UW-Madison.
"The university supports the protections for free speech guaranteed by the First Amendment. We embrace the mission of a public university to foster the expression of differing views, but always encourage a dialogue in which all sides listen to the arguments and concerns of others," she stated.
The program comes after racial protests on campus.
"But after a series of disturbing incidents last year — Swastikas taped to the dorm room door of a Jewish student; heckling of a Native American elder with 'war cry sounds' during a healing circle and racial threats in an anonymous note to a student of color — the university is planning to give incoming freshmen more than just an academic education," the Milwaukee Journal Sentinel reports.
MORE: Is University of Wisconsin-Madison the next Mizzou?
MORE: UW-Madison readies new 'cultural competency' program
Like The College Fix on Facebook / Follow us on Twitter
IMAGE: Shutterstock