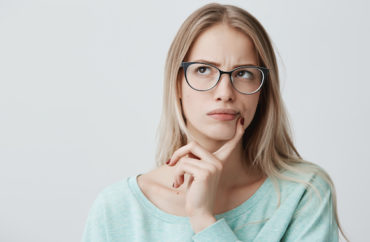 Abortion is apparently 'real' healthcare
A university's sex week recently spent some time trashing crisis pregnancy centers, deriding them as "not real health clinics" and teaching students how to avoid such places and instead patronize clinics that provide abortion.
The University of Maine's sex week "[gave] students the opportunity to learn about their health and sexuality," the student newspaper The Maine Campus reported.
Among the events offered during the sex week (which included a "sex carnival") was an event that on Facebook was advertised as "Crisis Pregnancy Centers are Not Real Health Clinics."
"Learn about What [sic] a CPC really is, and the limited options and resrouces [sic] they provide their clients," the post advertises.
According to The Campus, that event "offered an open discussion about the minimal, and sometimes false information provided by clinics known as crisis pregnancy centers."
"Students compared the website of First Step, a crisis pregnancy center, to that of the Mabel Wadsworth Center, a local clinic that offers abortions, STI/STD testing, gender-affirming hormone treatments and other health services," the paper said.
Abortion is a procedure that deliberately kills a very young human being inside a woman's uterus. Hormone therapy for transgender individuals, meanwhile, is a controversial procedure the benefits of which are dubious at best. The medical consultation company Hayes, Inc., for instance, rated the evidence for the effectiveness of transgender hormone therapy as "very low."
"A major topic of discussion" at the event "was how to tell the difference between clinics that offer abortion services and crisis pregnancy centers, which do not," the newspaper continued.
The paper reported that the Mabel Wadsworth Center was present at the Sex Carnival. At that carnival, students were given the chance to learn about topics such as menstruation and "sex work."
Attendees were also given "a welcome bag filled with flyers for several of the organizations present, condoms and other items such as pens and lip balm."
MORE: University publishes how-to guide on getting abortions
IMAGE: Cookie Studio / Shutterstock.com
Like The College Fix on Facebook / Follow us on Twitter