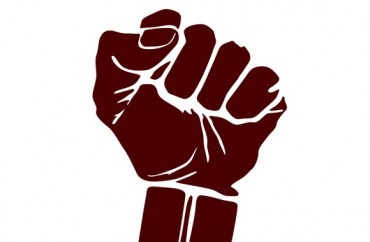 Nationwide protests launched this fall by black student activists alleging their campuses are unwelcome and oppressive atmospheres inflicted with systemic racism continue to grow, and at last count at least 72 college administrations have been hit with a list of "demands" from demonstrators.
The demands are similar across the six dozen universities and purport to seek so-called "safe spaces" for students of color, help them feel less "marginalized," and to serve as reparations of sorts for past discrimination and racism.
Many student protestors have demanded either an apology from their university president, or clamored for their campus leader to resign. They've also called on administrations to publicly acknowledge the campuses are steeped in "institutionalized racism."
The demands also call for more black professors, more "counselors of color," and more top administrators charged with increasing diversity. Additional demands include more money for cultural centers or the construction of new ones, mandatory diversity courses, cultural sensitivity trainings for students and employees, financial aid and other support for students in the country illegally, a say in who the universities hire, and a free education for black and indigenous students.
Some black student protestors have even called for certain areas on campus to be segregated.
At NYU, for example, its list of demands include that an entire floor of a planned mixed-use building "be entirely dedicated to Students of Color." UCLA's demands call for the creation of an "Afro-house … that would also serve as a safe space for Black Bruins to congregate and learn from each other."
RELATED: Dartmouth protesters are guilty of 'race hatred and misogyny,' counter-protest group says
All six dozen lists of demands have been chronicled by TheDemands.org, a website run by a racial advocacy group called the Black Liberation Collective.
Notable organizers to the collective include the outspoken Black Lives Matters organizers Deray McKesson and Johnetta Elzie, among other black activists.
"We are a collective consisting of Black students who are dedicated to transforming institutions of higher education through unity, coalition building, direct action and political education," according to the group's website. "In our organizing we believe in centering those that experience intersecting identities which make them particularly vulnerable to various forms of violence and oppression."
Despite the fact that many of the universities accused of racism already put in place a wide swath of diversity initiatives years ago, they have been accused of maintaining "hostile climates" for certain minority groups.
RELATED: White student columnist tormented by Black Lives Matter activists for op-ed critical of movement
In response to these accusations and demands, many universities administrations have agreed to either meet them altogether, agreed to some of them, or pledged to study them further. While nearly all administrations have not disagreed with students' allegations that the campuses are steeped in systemic and institutionalized racism, they have stressed that they have worked to make their campuses "inclusive."
Many officials have put out statements listing all the efforts already undertaken to increase diversity, and pledge to do more. They also acknowledge students' "pain," and agree there is more work to be done to combat racism and discrimination.
"We support our students and their willingness to speak out and create important spaces for open dialogue on these issues," said Shirley Skeel, media relations manager for the University of Puget Sound, in an email to The College Fix.
Protestors there accused the school of "not providing sufficient institutional support to current and future students from historically marginalized backgrounds."
"We are working together to advance our common goals for creating a truly diverse, inclusive, and welcoming campus," Skeel said. She also stated the administration has met with the leaders of Advocates for Institutional Change and they are coordinating for an "inclusive environment" on campus.
Protestors at Michigan State University also published similar demands.
One group, LiberateMSU, called for a minority-specific "College of Race, Gender, Sexuality, and Class Studies" and the creation of a multicultural center.
In response, MSU President Lou Anna Simon published a comprehensive report that shows the administration's longstanding efforts to create a diverse environment on campus. She agreed to meet with them again in the spring "if we can move away from demand and response to a deeper dialogue."
"To be a truly great university, we must be at the forefront of genuine inclusion. This is not achieved simply through a checklist of requirements for education of the ever-changing members of our community," she stated. "It must also come from a deep sense of our obligation to one another, the obligation to disrupt bias inherent in each of us… ."
Leaders from several of the student groups that have lodged these demands did not respond to requests for comment from The College Fix.
RELATED: UCSB's 'White Student Union' releases hilarious 'list of demands'
Like The College Fix on Facebook / Follow us on Twitter
IMAGE: Shutterstock