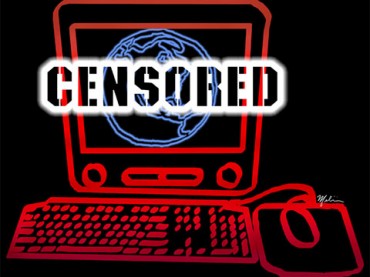 Northern Illinois University drew widespread mockery for reports last week, including by The College Fix, that it was blocking social media and warning students they could be investigated for visiting websites like the Wikipedia page for the anti-gay Westboro Baptist Church.
The school now says it will revise its Acceptable Use Policy – for the second time in less than two months – so that students aren't subject to Internet restrictions, just employees, The Northern Star reports.
The school claimed from the start that some of the provisions in the original policy, which also banned visiting "political" websites, were intended only to apply to employee work time.
Information Security Director Jim Fatz is reassuring students that they can watch all the BDSM and "barely legal" smut they want:
"The most obvious example that we're struggling with is pornography. So, for example, any employee of the university sitting at their desk at work, they're not suppose to surf porn, but it's fine for students to surf porn. Nobody's denying that."
Chief Information Officer Brett Coryell, though, isn't happy about the policy revision:
"If the Secret Services shows up on campus and wants to know who was sending a threatening email to the president or if the Secret Service shows up on campus and they want to know who was accessing a website about making bombs or something like that, there's a little bit we can do to try to satisfy their request for information, but I think ultimately … we aren't going to be able to provide the information about illegal activity that we might have," Coryell said.
The Foundation for Individual Rights in Education calls BS on that:
Rather than fully admitting their error, administrators are still offering dubious reasons why an overbroad network policy was necessary in the first place. … NIU does not make clear how leaving social media and Wikipedia pages available for students to access will hinder efforts to track students making threats.
Read the full Northern Star report here.
Like The College Fix on Facebook / Follow us on Twitter
IMAGE: [email protected]/Flickr