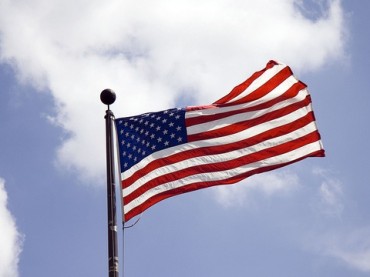 The US Supreme Court turned down an appeal by some California high school students who were not permitted to wear shirts with the American flag on them during Cinco de Mayo.
Essentially, the decision affirms the right of school officials to do what it deems necessary in order to maintain an "orderly educational environment," and holds that students in lower ed institutions have (quite) limited free speech rights.
The Los Angeles Times reports:
The Live Oaks High School south of San Jose had seen at least 30 fights between white and Mexican American students. And the annual celebration of the Mexican holiday on May 5 had heightened the tension.

On that day in 2010, the principal told several white students they must remove their shirts featuring an American flag or go home.

They went home but, with the help of their parents, later sued the school officials for violating their rights under the 1st Amendment.

In turning down the Dariano case Monday, the court as usual did not explain its reasoning for refusing to hear an appeal. But the court's action is likely to be read as strengthening the authority of school officials to suppress the display of clothing or other symbols that might trigger trouble.
As noted back in September, the SCOTUS arguably has been eroding student First Amendment rights since the landmark Tinker case, notably with the 1988 Hazlewood and 2007 "Bong Hits 4 Jesus" decisions.
Like The College Fix on Facebook / Follow us on Twitter
IMAGE: US Govt./Flickr