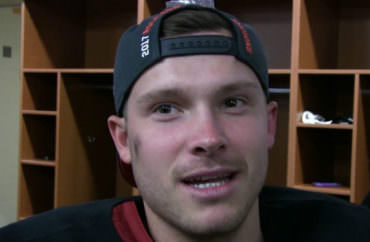 School calls his girlfriend a liar because she said he didn't abuse her
Neither Matt Boermeester nor his girlfriend Zoe Katz claims that he has physically abused her in their relationship.
Yet the University of Southern California maintains that he did, and that Katz is a liar, in a legal document it filed last week to contest the claims of its expelled football kicker and women's tennis team captain.
The Los Angeles Times reports that Boermeester is asking a Superior Court judge to overturn his expulsion, saying USC deprived him the chance to even "indirectly" question the witnesses who allegedly saw him put "his hands around Katz's neck" and push her against a wall in January.
The incident, which Boermeester characterized as "loud, consensual horseplay," took place in January after he kicked the game-winning field goal in the Rose Bowl.
Boermeester's petition to the court says USC has surveillance video that he and Katz have viewed that shows "nothing untoward occurred" in the alley where they were roughhousing – but that the university refuses to give their representatives a copy.
Key paragraphs in Boermeester's petition. pic.twitter.com/34Owc6iQfz

— Nathan Fenno (@nathanfenno) August 22, 2017
MORE: USC threatened me for saying Boermeester didn't beat me up, Katz says
It also failed to make "audio recordings or transcripts of witness interviews," and wouldn't give Boermeester copies of documents or evidence.
USC's court filing last week said two male witnesses saw "Jane Roe" (Katz) crying after the encounter, and that she initially confirmed their account to university investigators, saying Boermeester had started regularly bruising her out of anger. Allegedly USC has a text message she sent a Title IX investigator asking not to tell Boermeester that Katz had made a statement.
Katz (below) flatly denied USC's account in her statement last month after she hired a lawyer, saying the university insisted she was a "battered woman" who was covering for her boyfriend and that it was threatening her if she didn't play along.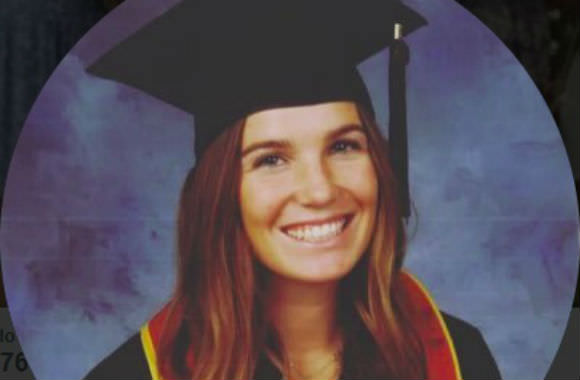 Ainsley Carry, vice provost for student affairs and a defendant in Boermeester's action, ramped up the kicker's punishment from the recommended two-year suspension to an expulsion in part because he continued seeing Katz after the university imposed a no-contact order.
Katz has "never changed her story," Boermeester's lawyer Mark Hathaway said.
MORE: Colorado State says black man raped white woman; she disagrees
Like The College Fix on Facebook / Follow us on Twitter
IMAGE: Gary George/YouTube, Zoe Katz/Twitter