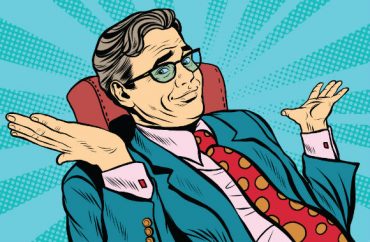 'USC these days is full of scandal,' so spontaneous protest is needed, student says
The University of Southern California didn't mean to suppress the free speech of students. It simply wanted better planning.
That's the private university's explanation for last summer's policy revision – only made public this month by a civil liberties group – that requires students to get permission two weeks ahead of any protest or demonstration.
The Daily Trojan reports that the administration has pledged to revise the wording in next year's "free expression and dissent" policy:
Vice President for Student Affairs Ainsley Carry said the two-week notice was intended to avoid potential conflicts from planning, such as adequate staffing, safety and booking of popular outdoor areas.

"The University of Southern California strongly supports the free speech rights of our students," Carry wrote in his response letter to [the Foundation for Individual Rights in Education]. "And this extends to campus demonstrations." …

"[We are going] to clarify the wording in the upcoming 2019-20 version of the policy," the University said in a statement to the Daily Trojan. "Students will not be required to provide two-week notice of their intent to hold demonstrations."
Next year's policy will tell students that registering their demonstrations ahead of time is "recommended," rather than "required."
USC media relations did not respond to a College Fix query Thursday afternoon asking to confirm that the current two-week requirement won't be enforced against students this academic year; if so, how it plans to inform students of non-enforcement; and why the policy can't be officially revised sooner.
The university didn't find support for the current policy from a professor and progressive student activist interviewed by the Daily:
"The University gets to do reasonable time, place and manner restrictions … the question is, is a two-week registration a reasonable time, place and manner restriction?" said Michael Overing, an Annenberg adjunct professor who specializes in censorship and First Amendment issues. "It seems like the use of two weeks [would] be used to suppress speech." …

"It stops students from having quick response times," said Mac Whitaker, a sophomore majoring in mechanical engineering. "USC these days is full of scandal, and any time something happens, you have to register two weeks in advance — that's gonna really kill anyone's interest in it."

Whitaker participated in the protest that emerged in response to conservative commentator Ben Shapiro 's visit to campus last October.

"[It] really makes what we're saying worthless if we can't respond immediately," Whitaker said.
MORE: USC forces students to get permission for free speech two weeks ahead
IMAGE: studiostoks/Shutterstock
Like The College Fix on Facebook / Follow us on Twitter