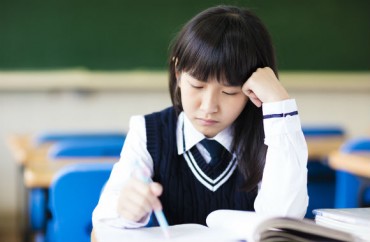 UPDATED
'There was an angle that wasn't really being discussed'
In 2013 and 2016, the Supreme Court ruled against a white female in lawsuits against the University of Texas-Austin for its affirmative action policies.
That didn't stop the group behind those lawsuits, Students for Fair Admissions (SFFA), from taking a different tack at Harvard.
More than two years after it accused the Ivy League institution of discrimination against Asian American applicants – holding them to "a far higher standard" and using "racial balancing" to keep their numbers flat – the group's lawsuit continues to bear fruit.
A federal court ordered Harvard last fall to turn over application data to SFFA, and last week issued a similar order against an elite high school with a strong track record of sending students to Harvard.
Backed by the momentum and game plan from its Harvard suit, SFFA is hoping the third time's the charm at UT-Austin: It has started recruiting Asian students rejected by the flagship university to file another "racial balancing" suit.
A peek inside a top high school's Harvard strategy
Boston Latin is a year older than Harvard, and it's "consistently one of the largest feeder schools" for Harvard, according to the Crimson.
It also has "many" Asian American students, which is why SFFA subpoenaed Boston Latin for information relevant to the Harvard suit, The Boston Globe reported.
The high school must turn over its documents "on the racial composition of Harvard applicants [from Boston Latin], internal communications on Harvard's use of race in its admissions processes, documents describing alleged race-based discrimination by Harvard, and other 'non-privileged communications' about SFFA or the lawsuit," the Crimson reported.
A high school representative can also be questioned under oath by SFFA, Judge Allison Burroughs ruled.
Boston Latin has been pulled into a race-bias suit involving Harvard University. https://t.co/QBd2HGno7b pic.twitter.com/FWtpzEB1YP

— The Boston Globe (@BostonGlobe) May 10, 2017
MORE: Harvard discriminates against Asian Americans, 'similar challenges' planned
Yukong Zhao, president of the Asian American Coalition for Education, strongly supports the Harvard suit.
The group was founded in 2014 to combat discrimination against Asian Americans in higher education, especially in the Ivy League, and is supporting the plaintiffs in the Harvard lawsuit.
"As long as there is a racial injustice in college admissions, Asian American communities will fight against it, either by filing lawsuit or administrative complaint," regardless of what the Supreme Court does, Zhao told The College Fix.
In a complaint filed with the departments of Education and Justice last year, AACE said Ivy League schools "have maintained the lowest admission rates for Asian-American students," noting that Yale started deleting admissions data in 2015 in response to student requests for their files.
Zhao cited research by Princeton Prof. Thomas Espenshade that, controlling for "extracurricular activities and other factors," Asian American applicants have to score anywhere from 140 to 450 points higher than white, Hispanic and black students "in order to get into America's top universities."
Beyond the stereotypes that Ivy League schools use against Asian American applicants, hard numbers indicate they face discrimination, according to Zhao.
He cited a study by Ron Unz, a Harvard alum who unsuccessfully ran for a spot on the university's Board of Overseers, that found "Asian American undergraduate enrollments at Ivy League Schools have been basically flat" for two decades even as the Asian American college population has doubled.
"Other than de facto racial quotas, there is no credible explanation of such strange admission patterns in Ivy League schools," Zhao said.
MORE: Harvard forced to turn over application data in Asian-discrimination lawsuit
Edward Blum, who runs SFFA and is not a lawyer, echoed Zhao in an interview with The Fix.
Harvard's admission standards disadvantage prospective Asian American students because of its "hard, strict intractable quota" on them, he claimed. "And the rest of their admissions policies racially balance all for ethnic groups." Both are unconstitutional, Blum said.
Edward Blum fights Harvard, creates website http://t.co/QViMBVQJYm to solicit cases of Asian applicant discrimination pic.twitter.com/0Paro5jcLh

— TBEC (@TaniaBery) April 29, 2015
Two contradictory opinions from the Supreme Court
This spring, SFFA started recruiting Asian American students who were rejected by UT through the website UTnotFair.com.
The Crimson reported it's similar to a site that SFFA had started to recruit students for its Asian discrimination lawsuit.
"As an Asian American, I felt there was an angle that wasn't really being discussed much in the media and by the judges" when it came to lawsuits against affirmative action, Cory Liu, the volunteer executive director of SFFA, told the Crimson regarding the third effort against UT.
Blum declined to comment on how online recruitment is going for Asian American students. The domain was registered Feb. 27. UTnotFair.com "speaks for itself," he said.
The two Supreme Court rulings regarding Abigail Fisher, the white student denied admission to UT despite having a higher GPA than some accepted nonwhite students, seemingly contradict each other, a lawyer told The Fix.
The high court sent her case back to the 5th U.S. Circuit Court of Appeals because it failed to apply strict scrutiny, the most stringent standard of judicial review, as Justice Anthony Kennedy wrote in a majority opinion.
The 5th Circuit had "presumed that the school had acted in good faith and gave petitioner the burden of rebutting that presumption," which was incorrect, the high court said.
MORE: Columbia conveniently destroys admissions documents
Yet when the 5th Circuit agreed with UT again, the Supreme Court said UT could "assess whether changing demographics have undermined the need for a race-conscious policy; and to identify the effects, both positive and negative, of the affirmative-action measures it deems necessary."
"In Fisher one, the Court remanded so that the University of Texas could provide facts that would demonstrate why the program was necessary," Washington lawyer Howard Slugh, who has asked the high court to hear his cases, told The Fix.
"In Fisher two, the Court ruled for the defendants even though the university did not seem to have provided significant new evidence," he said.
Between the first and second appeals, the Supreme Court "seemed to provide the school with the exact deference" to its own judgment that the court refused to give it originally. "I don't see any way to reconcile the two opinions," Slugh said.
If the Harvard case were to reach the Supreme Court and "everyone voted the same way" as the second Fisher ruling – with Neil Gorsuch voting the same as the late Antonin Scalia – "the outcome would be the same," he said.
MORE: Asian-American groups sue Harvard for discrimination in admissions
CORRECTION: The original article misstated the role of the Asian American Coalition for Education in the Harvard lawsuit. It is supporting the plaintiffs. The article has been amended accordingly.
Like The College Fix on Facebook / Follow us on Twitter
IMAGE: Tom Wang/Shutterstock