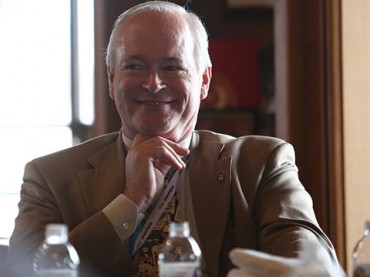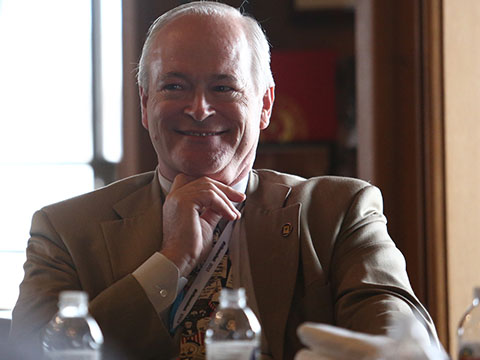 Outside group questions accuracy of report given missing documentation
An external investigation of the University of Texas-Austin's admissions practices has concluded that several dozen undergraduates were "less qualified" but that political connections weren't the only factors in their admission.
The report by corporate investigative firm Kroll came under fire from a government watchdog group, however, regarding its conflicting numbers on "subpar" law students who were admitted, acknowledgment that many relevant documents had been destroyed and narrow time window examined.
The investigation followed an internal admissions inquiry dating back to August 2013, which sought to determine if influential figures, particularly state politicians, had exerted "undue influence" to alter admissions results.
That earlier inquiry concluded there were no serious improprieties, despite finding that applicants whose letters of recommendation were sent directly to the UT-Austin president – a "widespread and longstanding practice" – had "significantly higher" admissions rates than others.
The University of Texas System ordered a second investigation last summer after a former admissions official claimed the president's office sometimes pressured admissions officials to admit unqualified students.
Applicants with a 'hold' had higher admission rate
Following a six-month investigation of admissions practices going back to 2004, which included more than 60 interviews with school officials and review of documentation and emails, Kroll said it found no evidence of political influence or improper quid pro quo.
The report said the Admissions Office and the Office of the President had occasionally clashed during "end-of-cycle" meetings regarding undergrad applicants who have been placed on "hold" – a designation that prevents an applicant's rejection before the party who placed the hold is notified.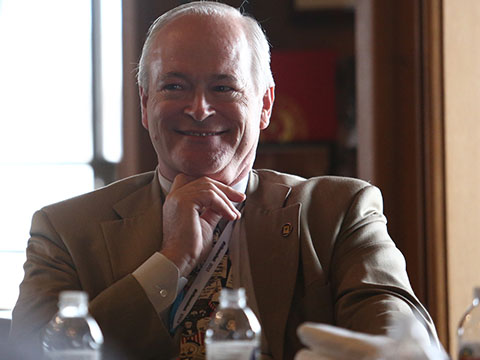 Kroll said only "a select handful of applicants each year are admitted over the objection of the Admissions Office," and that there's no evidence of an inappropriate exchange of benefits.
But the "hold" applicants had a substantially higher admissions rate – 72 percent over a six-year period – than the overall rate of 40 percent.
Only 73 "arguably less-qualified" undergrads were admitted through the hold system from 2009 to 2014; political connections may have been involved in a "small number" of cases, while several others "suggested a demonstrated commitment to ethnic and racial diversity" or "other appropriate criteria."
Kroll criticized President Bill Powers and his chief of staff for not disclosing the holds and "watch lists" during the internal review, calling those "material omissions" that "misled the inquiry."
'Diversity considerations' played into half the 'outlier' admissions
In the case of the law school, Kroll found no evidence of improper conduct but noted that the admissions process was inherently subject to influence because only two officials made "almost all" decisions – meaning they faced "potentially difficult balancing acts and ethical quandaries."
The investigative firm found that about half of the "outlier" files – applicants with either low GPA or LSAT score – were admitted based in part on "diversity considerations."
Kroll said only four admitted students had LSAT scores below 150, widely considered the floor for admissions, and identified just four cases where low scores and lack of relevant "holistic factors" showed evidence of political or alumni connections in admission.
There was only one "brazen attempt" to influence law school admission without regard to merit, from a retired elected official who said the applicant's admission had "political and funding implications" for the school, the report said.
Lawrence Sager, who resigned as law school dean in late 2011 at President Powers' request, admitted that the president's interest in certain candidates may "have on occasion swayed [his] decision." Current Dean Ward Farnsworth echoed that but said the law school has never been pressured to admit a specific candidate despite direct recommendations from politicians.
Powers admitted that he accorded more weight to calls and recommendations from politicians due to legislative oversight over the university, but insisted decisions were always made with the "best interests of the university" in mind.
Kroll, despite not finding any improprieties, recommended implementing a "limited firewall" in admissions to reduce external influence, so that recommendation letters, unsolicited communications, holds and other practices are governed by formal policies.
Just the tip of the iceberg?
The report was deemed questionable by Watchdog.org, an investigative project of the Franklin Center for Government & Public Integrity that had previously flagged "politically connected [UT-Austin law] graduates who have failed the bar repeatedly."
Watchdog.org noted the report provides conflicting figures on how many "subpar applicants" were admitted to the law school after Powers forced Sager's resignation in 2011: One section says 169, while another says 140.
Though Kroll requested grades and scores going back to 2004, when Powers was law school dean, it only received files for 2010-2014. It opted not to follow up with Watchdog.org when it provided names of the the earlier grads who repeatedly failed the bar, the group said.
No reputable school would admit applicants with LSAT scores under 150, Watchdog.org said- the lowest that Kroll flagged, 128, means the student got less than a quarter of answers correct.
Those numbers of subpar admissions might be low, Watchdog.org said, because Kroll only got 70 files out of the 169 it flagged as subpar: The school said the rest, for "admitted applicants who'd chosen to go elsewhere[,] had been destroyed."
Kroll's explanation of many admitted applicants as having desirable "holistic attributes" only goes to show the law school's admission process "protects administrators, who can cite just about any personal characteristic as reason good enough for ignoring low scores," Watchdog.org said.
College Fix reporter Curtis Chou is a student at Northwestern University.
Like The College Fix on Facebook / Follow us on Twitter
IMAGES: The Texas Tribune/Flickr, UT-Austin School of Law