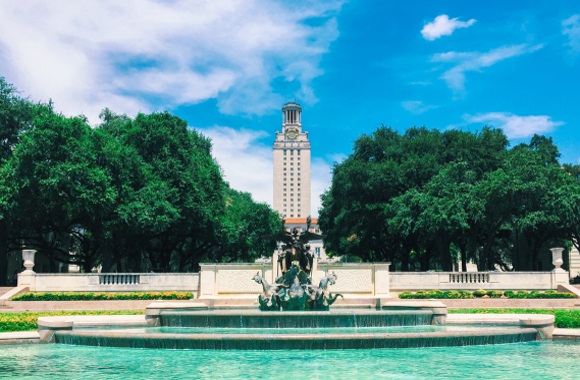 In the wake of a recent article by The College Fix that reported on an online doxxing threat against incoming conservative students at UT Austin by an anarchist group called the Autonomous Student Network, campus officials have stepped up efforts to respond to the threat.
"The university has reached out to the Texas Attorney General's Office for guidance on the scope of legal remedies that may be available to protect our students, faculty, and staff from these outside threats," campus spokesperson Shilpa Bakre told The College Fix.
Campus officials have also "filed a report with Twitter about the recent Tweet that threatened to doxx our students. That tweet appears to violate Twitter's terms of service, which include prohibitions on doxxing and threats of doxxing," Bakre said.
As of now, the original tweet threatening conservative students at UT Austin remains up and the Autonomous Student Network's Twitter account is functional.
The tweet threatens to dox freshmen who consider joining the Young Conservatives of Texas and Turning Point USA during orientation, and uses the hashtag #UTOrientation to spread the message.
"No members of our community should be targeted for their affiliations or political beliefs. We hope that Twitter will take action against what appears to be a violation of their terms of service," Bakre added.
Lillian Bonin, chair of the Young Conservatives of Texas chapter at UT Austin, was asked by The Fix if UT Austin administration reached out to conservative students following the tweet.
"I haven't personally received a call, but a few of my members said they have been contacted by the Dean of Students office. I'm unsure if it was to reassure them of the university's efforts or just to alert them, but it is worth noting these calls were made after the story [in reference to The College Fix's piece two weeks ago] went viral," she said.
"The university has actually reached out to many of our members, including myself personally, in the past to offer support and resources," she added.
But the administration's response has fallen short, according to one campus watchdog, Mark Pulliam.
Pulliam, a UT Austin Law School alumnus and contributing editor to Law & Liberty, said "UT's response, however, should include an unequivocal denunciation by Greg Fenves [the president of UT Austin] with a warning that any action by UT students of the type threatened is contrary to university policy and would lead to disciplinary action, up to expulsion."
"Anything short of that is inadequate, in my opinion," he argued.
Bonin said she's glad something been done, "especially in light of the free speech legislation that was recently signed into law."
Passed as Texas state law in June 2019, it requires each institution of higher education to "establish disciplinary sanctions for students, student organizations, or faculty who unduly interfere with the expressive activities of others on campus."
Bonin added her overall preference, however, is for UT administration to look into whether there are actual connections between the anarchist group and registered student organizations on campus.
According to UT Austin spokesman J.B. Bird, the Autonomous Student Network is not a registered student organization and has not met on campus.
But the group claims to have partnerships with other Austin-based student groups and continues to call itself the "Autonomous Student Network-UT Austin" on its Facebook page.
The UT Austin administration told The College Fix it would inform the publication when they receive information from the Attorney General's Office.
MORE: Texas governor signs law protecting free speech on campus
IMAGE: Kristina Yu / Shutterstock
Like The College Fix on Facebook / Follow us on Twitter