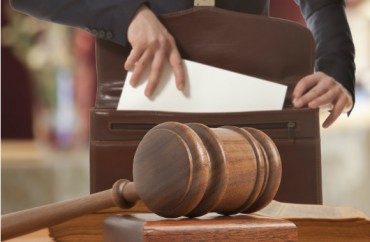 Male student files lawsuit seeking court's help to dismiss pending disciplinary hearing
The University of Texas at Austin has been sued for allegedly wrongly seeking to expel a male student over accusations that he sexually assaulted a non-UT student in her off-campus apartment.
No criminal charges were ever filed against the male student over the alleged assault. The alleged victim herself never filed an official complaint with campus or city police officers, according to the lawsuit.
But the University of Texas at Austin has recommended that the 21-year-old male student, who is one semester away from earning a degree in physics, be expelled for violating the institutional rules of the college, the suit states.
The attorney for the male student has asked a judge to stop UT-Austin from holding a planned disciplinary hearing at which Title IX investigators for the school have recommended his expulsion.
Court documents state the male student has not been afforded his Constitutional due process rights and that the allegations in question do not constitute sexual assault, among other protestations lodged by the plaintiff's attorney.
Drunken sex?
On the night of the alleged assault on March 6, 2015, the plaintiff, John Doe, met two girls, Jennifer Smith and non UT-Austin student Jane Roe (names changed to protect privacy) at a house party near campus.
After several hours of excessive drinking and flirting, the plaintiff went to Roe's apartment along with Smith. Roe was drunk and largely incoherent, and Smith allegedly told Doe at that point that if he had sex with Roe it would be rape, court documents state, adding Doe asked to crash on the couch and Smith and Roe went to sleep in the bedroom.
However, not long after, Smith came out from the bedroom and asked Doe to have sex with her, a version of events both agree upon, court documents state. They had sex on the bed as Roe was asleep next to them.
The following morning was just as eventful.
According to the lawsuit, "Ms. Roe, who had fallen to the floor during the night, woke up and got back into bed" – the bed where Smith and Doe were asleep. Roe and Doe then began to touch each other in suggestive manners. Smith left the bed during the foreplay to give the two privacy, the lawsuit states.
"While collecting her things, Ms. Smith heard Ms. Roe talking, saw her responding to the plaintiff's touching, and believed that Ms. Roe intended to have consensual sex with the plaintiff as she was about to leave," the suit states.
"At no time during sex was Ms. Roe unconscious," it added. "She was an active sexual participant at all times during the intercourse that took place that morning."
Later that day, however, Roe texted Smith that she was unconscious during the sex and was upset her friend had left her alone in her apartment with Doe: "I don't remember throwing up, or coming home, or having this random fucking guy in my bed. … I didn't want this guy. At all. This guy wanted me and got me when I wasn't conscious."
In reply to Roe's text, Smith said: "Dude I didn't realize you were unconscious, you were talking to me…"
In the weeks after the incident, Doe and Roe texted each other. At first, Roe indicated she was upset with Doe and said she thought the sex was nonconsensual because she was unconscious. However, through chatting on Facebook and texting, Roe became satisfied "that both the plaintiff and Ms. Smith believed Ms. Roe was awake and sober during the sex that took place, despite her own lack of memory," the suit states.
"Ms. Roe would acknowledge that she believed the sex between her and the plaintiff 'sounded passionate' and she was surprised that she had confided in him that she had appeared in pornographic films," the suit states.
In texts, Doe and Roe talked about meeting up, but never did meet face to face again.
RELATED: Students taught determining factor between sex and sexual assault is consent
Investigation launched
About a month later, on April 8, 2015, Roe's father called the University of Texas Police Department claiming his daughter had been sexually violated by the plaintiff. However, the department contains no record of Roe reporting any assault and no charges were pursued against the plaintiff, the suit states.
But the father's call to police was referred to UT Austin's Dean of Students office, which commenced a Title IX investigation into the events, despite Roe not being an actual student at the University of Texas.
On May 18, 2015, during the campus investigation, Doe told campus Title IX officials he believed he had consent from Roe because "she was talking dirty, she was enjoying it," court documents state.
"We had sex and then she fell asleep and then woke up and had sex again," Doe had added. "That's when she told me she had a girlfriend and that she had done a porn movie a few months prior. I feel like as evidence she is telling me all this personal stuff about her, it's not just me raping this drunk girl."
"I don't remember her puking at all," Doe also told investigators of Roe. "There was a time when she passed out and I had written her off then. After she passed out, (Ms. Smith) let me chill on the couch so I didn't have to walk home. Nothing after that would have happened if (Ms. Smith) hadn't invited me back into the bedroom."
But the campus Title IX investigators, also named as defendants in the suit, found that the plaintiff "had sexually assaulted another student …" court documents state.
RELATED: Student expelled for 'gray rape' accusation settles lawsuit against university
Due process in question
In November 2015, Doe received word that his expulsion had been recommended for violating the institutional rules of the college, but that he would be granted a hearing to contest the recommendation.
The lawsuit argues that there was gender bias by investigators against the plaintiff in violation of Title IX, and that the hearing Doe has been afforded has such strict rules on presenting evidence that it hampers his due process rights under state law. For example, he cannot cross examine Roe. He cannot subpoena witnesses.
"Students have a protected liberty interest in public higher education, and therefore cannot be deprived of that protected liberty interest without due course [due process] of law," it adds.
Due course of law in the state is provided by the Texas Constitution. It directly states: "No citizen of this State shall be deprived of life, liberty, property, privileges or immunities, or in any manner disfranchised, except by the due course of law of the land."
What's more, according to the lawsuit, the university's "definition and application of the term 'consent' in the context of sexual assault disciplinary actions is so broad that the University may expel a student without proving that there were any objective indicators of non-consent from the alleged victim."
The plaintiff's attorney is Brian Roark, an Austin-based lawyer known for successfully defending former Texas Longhorn football player Kendall Sanders, who was found not guilty of sexual assault last October. Sanders had been kicked off the team after his arrest in July 2014 and faced two to 20 years in prison if convicted.
Roark did not respond to a request for comment from The College Fix on when the judge is expected to rule on the request to halt the expulsion proceedings against Doe.
RELATED: Rape accusers sue University of Tennessee for giving accused students due process
Like The College Fix on Facebook / Follow us on Twitter
IMAGE: Shutterstock