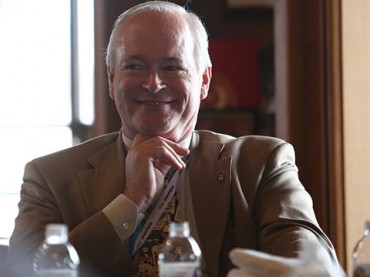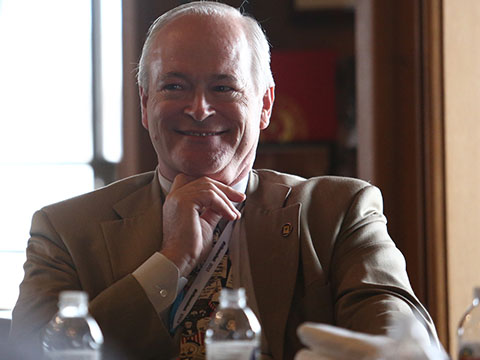 Nice try hiding behind the Family Educational Rights and Privacy Act (FERPA) to shield evidence of favoritism in admissions, UT-Austin.
The flagship campus of the University of Texas – the "plum" of the system – would "likely" be forced by a court to turn over documents to a regent who needed them "to fulfill his duties" as a regent, Texas Attorney General Ken Paxton wrote in an opinion this week.
The fight over admissions-related records has to do with a long-running scandal at UT-Austin that suggests unqualified students got in because of political connections.
Regent Wallace Hall has been leading the crusade among his peers, asking Paxton last month for an opinion.
Despite having enough board votes to get the records from an external investigation the school commissioned, Hall didn't have an "educational purpose" in his records request, the school claimed.
Paxton slapped down every rationale used by the school:
The "plain language" of state law allows an individual regent to ask the AG for an opinion
Board rules give regents the right to access documents that "in their individual judgments" are necessary to "fulfill their duties and responsibilities" as regents
The Legislature has "charged the regents with administration of the System … and has imposed fiduciary obligations" on regents individually, which means they need access to records
Paxton notes his office has previously ruled that a community college district couldn't keep a trustee from getting audit information.
The biggest blow came to UT-Austin's reliance on FERPA to shield documents from Hall: FERPA by its own language doesn't apply to records "which may be necessary" to audit and evaluate a state education program, Paxton wrote.
The Dallas Observer's Jim Schutze gives some backstory on Hall's fight even before the admissions scandal:
Hall began uncovering serious wrongdoing at the university shortly after Governor Rick Perry appointed him to the board of regents in 2011. Every single charge he has brought against the university — faculty members giving themselves half million dollar bonuses from private slush funds, the president of the university giving student admissions to key legislators for favors, more, worse — has been upheld whenever anybody outside the university has taken a serious look.
Though the AG's opinion "has no force of law," Schutze says, it makes clear who's the boss in this case:
But my favorite part, I do admit, was the one in which Paxton addressed the arrangement by which [Chancellor William] McRaven is supposed to tell Hall what materials Hall can see. Paxton explained that this issue was settled 32 years ago in a matter involving school boards. Paxton's opinion quotes a 1983 AG opinion saying, "to prevent a district trustee from obtaining those records … would create an anomalous situation in which a district employee could prevent such trustee from discharging his official duties."

You caught that, right? Employee. Employee. The guy who works for the other guy. McRaven is the employee. He works for the board of regents. Hall is a regent. That doesn't give Hall individual direction over McRaven. If Hall wants McRaven to do something, he has to get a majority of the board to vote to do it. But you also don't want a situation in which the employee is behaving like a board member's supervisor or parent.
Hall's on the board through 2017, Schutze notes:
That's a long time. We know he doesn't quit. And every time he wins another of these rounds, the university and its pals in the Legislature look dirtier and dumber.
Read the AG opinion and Schutze's piece.
Like The College Fix on Facebook / Follow us on Twitter
IMAGE: The Texas Tribune/Flickr